The official Harry Potter website: Pottermore, announced today that fans can now discover their own 'Patronus' through completing an online questionnaire. Users will have to register their details if not done so already, then once logged in can access the link for the Patronus test via the site's toolbar.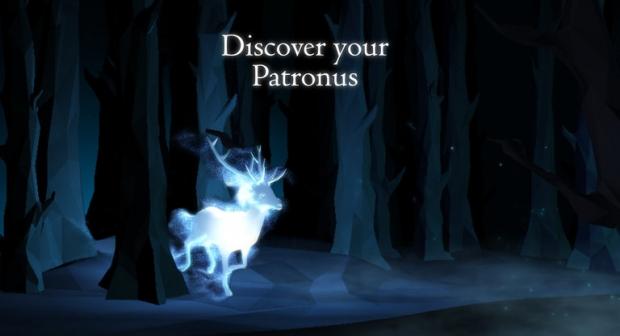 The famous Patronus Charm was first discovered in Harry Potter and the Prisoner of Azkaban, the third installment in the seven-book series. The defensive charm is designed to protect the person against Dementors, life-sucking, cloaked figures that cause great suffering. The Patronus itself takes on the form of an animal and/or mythical creature that represents the witch or wizard performing the spell, for Harry Potter it was a 'Stag'.
Pottermore's Patronus test is generated by simply answering a series of questions which will then be analyzed and returned in the form of an animal or creature, based upon the results given . The site is completely free to join, and unless purchasing from the online shop, users can take the quiz without spending a cent. Author J.K Rowling, having assisted in the creation of the online quiz, took the test herself and posted her results on Twitter hours ago, ensuring fans that the site was working and that her Patronus took the form of a Heron.