To celebrate this week's release of 'Ratchet & Clank' on Blu-ray and DVD, we have ten Blu-ray copies to give away thanks to our friends at Roadshow Home Entertainment.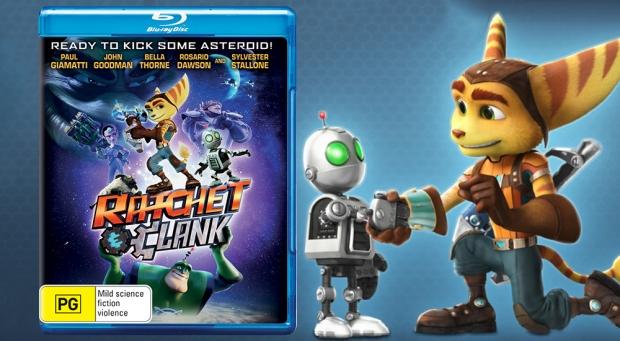 Kick some asteroid! Ratchet and Clank tells the story of two unlikely heroes as they struggle to stop a vile alien named Chairman Drek from destroying every planet in the Solana Galaxy. Ratchet is the last of his kind - a foolhardy "lombax" who has grown up alone on a backwater planet with no family of his own. Clank is a pint-sized robot with more brains than brawn. When the two stumble upon a dangerous weapon capable of destroying entire planets, they must join forces with a team of colorful heroes called The Galactic Rangers in order to save the galaxy. Along the way they'll learn about heroism, friendship, and the importance of discovering one's own identity.
To go into the running to win a prize, simply correctly answer the following question:
The voice artist behind Ratchet has a link to the 'Star Wars' universe. What is it?
To enter, simply 'like' this post and share via Facebook or Twitter and send your answers, along with your postal address to ben at TweakTown dot com before the competition closes on September 17.
'Ratchet & Clank' is available on Blu-ray and DVD at leading Australian retailers from September 14.