SEGA seriously considering Shenmue remasters
SEGA says that Shenmue I & II HD remaster has their full attention, but it won't be as easy as flipping a switch.

Published Sat, Sep 3 2016 2:07 PM CDT
|
Updated Tue, Nov 3 2020 11:58 AM CST
After decades of waiting, Shenmue fans might get their wish after all: SEGA is seriously contemplating remastering the original RPGs.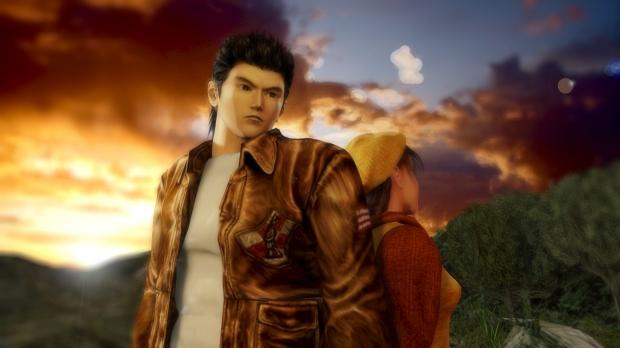 Earlier this year, SEGA said it wanted to bring back classic Dreamcast games. The publisher was instantly inundated with requests for Shenmue I & II remastered ports, with practically the entire gaming sphere discussing how awesome it'd be to replay the beloved series again (this nostalgic spirit manifested itself in the wildly successful Shenmue III Kickstarter). Now SEGA says that Shenmue remasters have its full attention.
"There is definitely a desire [to resurrect classic games]," SEGA Europe boss Jurgen Post told MCV. "Even online, people are constantly talking about products they would like to see come back, and Shenmue 1 and 2 are probably in the top two places. We are looking into it. It is an old IP, it is a beloved IP - and not just by consumers, but also within Sega, we have people saying that if we could do Shenmue 1 and 2 all over again, we'd definitely go for it."
But remastering old games like Shenmue I & II isn't as easy as flipping a switch. As Post explains, SEGA would have to re-establish lots of old licenses and contracts in order to faithfully recreate the games on modern gaming platforms.
"The issue is that it is a big game. It is a project from many years ago. If we are to do it, we'd want to do a fantastic conversion to the current platforms, and there are a lot of licences in the game, which were cleared many years ago, so we will need to renegotiate those contracts. We are looking into it. We haven't given it a green light, but it has our full attention."
While SEGA hasn't officially announced Shenmue remasters, it's amazing to see that they're at least paying close attention to the huge demand. Hope isn't lost yet, and the day might be closer than we think.
I just know a Shenmue remaster collection on PS4 and Xbox One would sell like hotcakes and bring tons of attention to SEGA, making it a win-win scenario.
Related Tags