UPDATE 2: Apparently not everyone will receive a refund from Steam, and your mileage may vary and there's not an automatic 100% success rate. But a good portion of gamers are reporting successful refunds if they cite certain reasons, ie technical problems and misleading advertisements.
UPDATE: Some PS4 users are reportedly getting refunds for digital No Man's Sky purchases on PSN, despite Sony's staunch zero refund policy.
Due to false advertising, Steam is reportedly now accepting No Man's Sky refunds regardless of playtime--albeit in a case-by-case basis.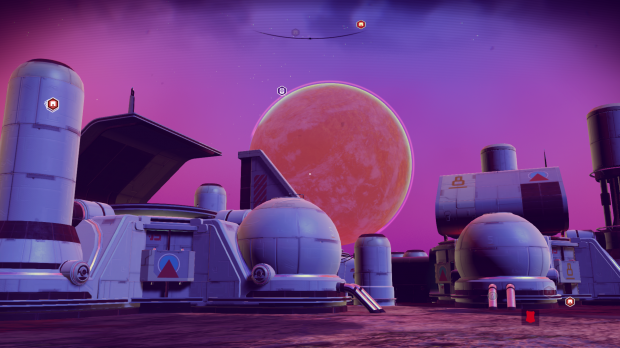 Rather than being associated with majestic space exploration, No Man's Sky is now soaked in infamy, and will go down in gaming history as one of the biggest falsely advertised games, rubbing shoulders with failed overhyped catastrophes like Aliens: Colonial Marines. Almost everything shown in the E3 bullshot trailers didn't make it in the final game, with a massive number of features outright missing and developers outright lying about multiplayer and tons of other content.
As a result of this hugely misleading campaign of misinformation, Valve is starting to issue refunds to some No Man's Sky owners on Steam regardless of how long they've played it. There are many reports of successful refunds from players who have played over the 2 hour limit, but there others who have been denied multiple times with the same criteria. We're not sure how exactly Steam is picking refunds in this regard, but those who have stated misleading advertisements and technical problems with the game have been refunded. Some, however, simply said they were bored with the game and weren't satisfied and reportedly got their money back.
If you bought the game from GOG.com, they offer a 30-day money back guarantee so you shouldn't have any problems. PlayStation 4 users who grabbed a copy from PSN, however, are still out of luck as Sony doesn't offer refunds on PSN purchases...however some games are reporting PSN refunds regardless.
What's more is that Amazon is also apparently crediting user's accounts, but on a case-by-case basis.
So why didn't everyone just refund it within Steam's two-hour window? To really understand what No Man's Sky is, you have to play it for more than two hours. Plus lots of PC gamers were waiting on Hello Games to update the game to fix various bugs and the like, and hopefully add more features.
Those features haven't been added, and even after multiple patches, No Man's Sky still barely resembles the advertisements.
No Man's Sky's PC playerbase has dropped by 90% just two weeks after its launch, and that number is about to shrink exponentially thanks to the new refund policy. PC users are rapidly blasting off in escape pods from this sinking ship, and for good reason: there's really nothing keeping them entertained. No Man's Sky is an empty experience that doesn't live up to the hype or potential, and absolutely doesn't reflect the game shown in trailers and advertisements.
To find out where No Man's Sky fell short, check out our official review