Google's next-gen Nexus smartphones are shaping up beautifully, with the Nexus M1 and Nexus S1 to feature Android 7.0 - but now we're hearing new rumors that Google will be shipping the new Nexus smartphones with a new launcher.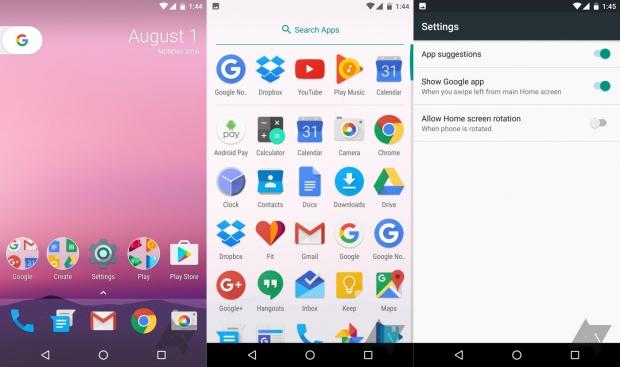 Android Police is behind the report, with some screenshots that show "in-progress" evidence of the new software, with a nice new replacement of the Google Search bar widget at the top. There's a new way to open the app drawer, and there's also space for what could turn into revamped navigation buttons.
We will know more next month when Google launches its new Nexus smartphones, but LG will be the first to market with an Android 7.0-powered smartphone with its upcoming dual-screen V20 smartphone.