Life is Strange getting a live-action episodic series
Life gets even more strange with a new live-action adaptation.

Published Wed, Jul 27 2016 7:20 PM CDT
|
Updated Tue, Nov 3 2020 11:59 AM CST
Dontnod's beloved fan-favorite indie Life is Strange is getting its own episodic live-action series.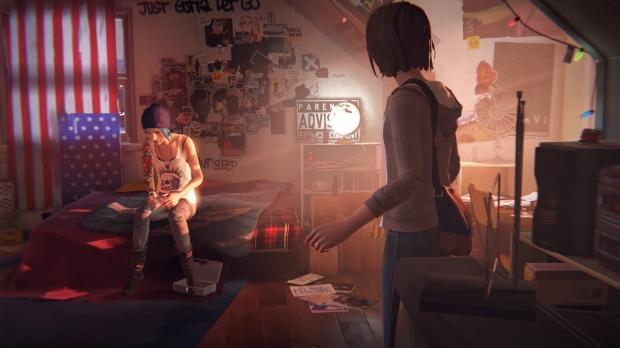 Square Enix today announced that it'll be working alongside Legendary Pictures and dj2 Entertainment (who's working on Sony's new Sonic the Hedgehog movie) to make a digital series based around Life is Strange. The series will follow the game's episodic format and will be live-action with real-life actors portraying in-game characters in an adapted Arcadia Bay environment. The roles of Max and Chloe have yet to be cast.
"Life is Strange is one of those rare properties that combines incredibly developed characters and storylines with deeply engaging gameplay," said Greg Siegel, Senior Vice President of Development and Production for Legendary Digital Studios. "It lends itself perfectly to live-action imaginings. We couldn't be more excited to partner with Square Enix, DONTNOD Entertainment and dj2 to bring the world of Arcadia Bay to life in an exciting new way."
Square Enix promises that the Life is Strange adaptation will capture the magic of the games by delivering a "rich cast of realistic, believable characters and memorable events," but production is still in its very early stages. The project doesn't yet have a cast nor a director or writer, but the companies are eagerly seeking out talent to fill these roles.
Here's what Square Enix said in their official announcement post:
"Much like many of you, both Legendary and we here at Square Enix & DONTNOD agree that Life Is Strange lends itself perfectly to live-action imaginings. While we can't wait to see what Legendary will do with the digital series we don't have any further details to share at this point in time."
This follows Square Enix's push towards unique show-style content, which has manifested in Final Fantasy XV's five-part Brotherhood anime series, and it'll be interesting to see how the publisher pushes towards new projects. Maybe we'll even see a Deus Ex digital show in the future?
The first chapter of Life is Strange is currently free on all platforms if you want to give it a whirl.
Related Tags