Tesla CEO Elon Musk revealed the company's master plan in 2006, which was essentially to sell a low volume, expensive car, then a medium volume less expensive car, then a high volume affordable car, with each funding the one after it. 10 years later and with those lofty goals nearly accomplished, the time has come to pull the curtain on master plan part two, a key tenet of which includes your car making you money.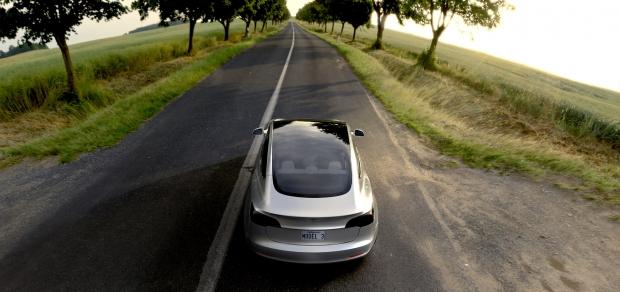 Self-driving safety in Tesla vehicles is largely determined by "fleet learning", the cumulative data derived from its self-driving vehicles and their experiences on the road. Turns out they're willing to pay you for that data: in the future, tapping a button on the Tesla app will add it to the "shared fleet", and you can set it to self-drive and provide data while you're at work or on vacation. The income is no paltry sum, either: Musk says it could potentially exceed the monthly loan or lease cost of the vehicle.
Further on the self-driving front, the vision is that once it's fully approved by regulators, you'll be able to 'summon' your Tesla from nearly anywhere (presumably with the app).
Solar is another focus: Tesla will create a "smoothly integrated" solar roof and battery combo that "just works." On that note, the company will be joining its Powerwall battery product and partner company SolarCity together to make the process more logical.
Lastly, Musk wants to accommodate more of the market by introducing heavy-duty trucks and "high passenger-density urban transport" (e.g. buses); these will be shown in 2017. Among the innovations in buses: no center aisle and "putting seats where there are currently entryways", putting accerlation and braking on par with other vehicles, and taking passengers all the way to where they want to go. Once buses are replaced, bus drivers will become "fleet managers."
In short, the future is bright.