Netflix is currently home to 83 million subscribers, adding only 160,000 subscribers in the US and 1.52 million across the world since April.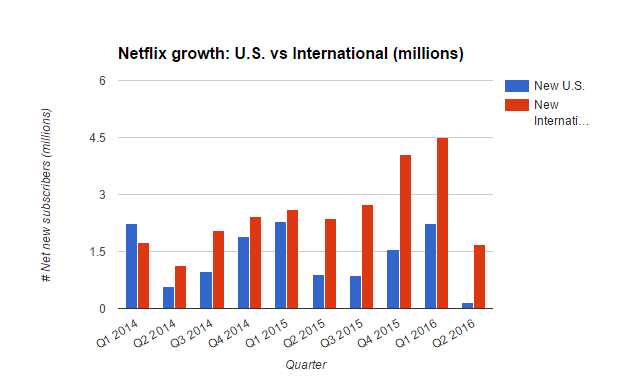 The company has said that the slow growth is a result of the increase in churn, which could be due to the fact that they ended grandfathered plans for loyal Netflix subscribers. Back in April, Netflix predicted it would have 2 million more international subscribers, and 500,000 in the US - but it has missed that by quite a lot.
Netflix pulled in $2.11 billion in revenue over the quarter, which is what analysts expected from the streaming giant. Investors now want to feel safe with their investments into Netflix, where they want to see continued growth - especially in a world with that changes so quickly. Netflix has some massive shows on its roster like House of Cards and Orange is the New Black, but the new Star Trek deal could become quite a big one in the years to come, too.