Imagine a Call of Duty with third-person action and first-person combat set in ancient Rome--you've just envisioned the cancelled Call of Duty: Roman Wars.
The Call of Duty franchise is notorious for going back and forth in the timestream--from World War 2 all the way to the deep future with cyborgs and the like. But what if it went to, say, ancient Rome? The ancient world is replete with massive wide-scaled battles with thousands of sword-toting centurions, lumbering siege engines, and thundering cavalry--thus it'd be perfect for a game like Call of Duty. Activision, however, didn't think so, and that's why CoD: Roman Wars never saw the light of day.
Roman Wars was being developed by Vicarious Visions--the devs responsible for Skylanders and the new Crash Bandicoot PS4 remaster trilogy--and had a massive scope. Players would take the different roles within the 10th Legion of Roman legionnaires, from high-ranking officers and lowly grunts to archers, praetors, and even Caeser himself, and take part in an over-arching campaign based on Julius Caesar's Commentarii de Bello Gallico, chronicling the nine-year Gallic war against Celtic and Germanic barbarians.
Combining both third-person sword-and-board action and horse-riding with in-your-face first-person combat (think Zeno Clash), the game sounds pretty ambitious. So essentially you'd fight hordes of screaming barbarians in one of the most renowned military campaigns in history, commanding the forces of some of the most disciplined and powerful armies the world has ever seen. And to top it all off Vicarious Visions wanted to recreate in-game adaptations of real battles across sea and land, along with a Colosseum element.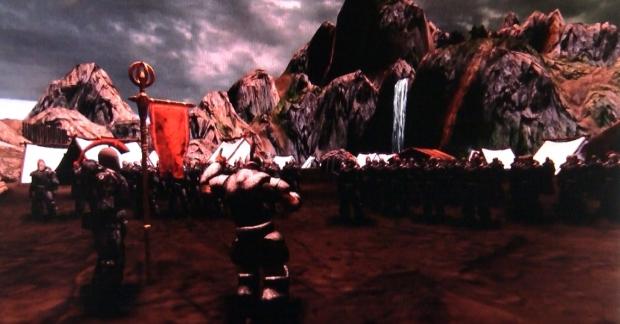 "For the first 2000 years of recorded warfare, the infantrymen, aremed with some version of a sword and spear, dominated the battlefields. The most feared and developed of these soldiers was the Roman Legionairre," reads an in-game slide.
CoD: Roman Wars even had rideable elephants that allowed players to shoot arrows while the beasts trampled enemies underfoot. Check below for a tidy bullet list of everything that we could've done in this cancelled game, and mourn for the future of our unoriginal industry.
Call of Duty: Roman Wars featured the following:
First-person combat (Zeno Clash)

Third-person combat (archery, sword and shield)

Gears of War-style third-person "shoulder hugging" view

Weapons include: bow and arrow, sword and shield, spear and shield, axes, etc

Siege engines

Rideable elephants that trample enemies, riding horses with weapons/bows

Massive multi-perspective story-arc that switches from different characters

Campaign that chronicles Julius Caesar's nine-year military campaign against the Celtic and Germanic barbarians in Gaul

Colosseum gladiator-style fighting (first person)

Wide-scale battles including huge clashes at sea and multiple land environments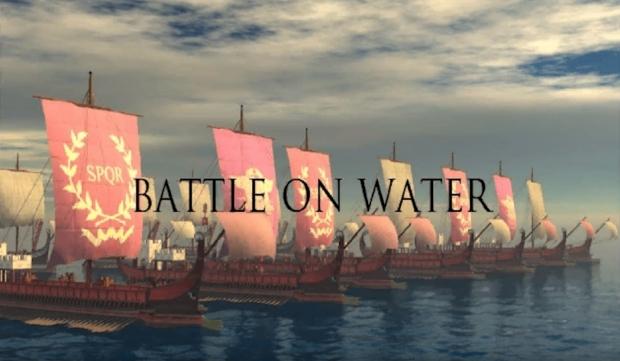 Activision made a mistake not making this game. Call of Duty: Roman Wars is exactly what we need to freshen up the franchise. Sure, we got RYSE: Son of Rome instead (a rather stale, yet beautiful, experience) but Vicarious Vision's vision for ancient CoD sounds incredible.
Instead of making Roman Wars a reality, Activision greenlit what would eventually become Advanced Warfare, one of the most terrible CoD games ever made (at least from its campaign, due to Sledgehammer Games' inept skillset). They could've greenlit Roman Wars too, but they were afraid of oversaturing the market even though the game is an extremely fresh take for the franchise. If hadn't been cancelled, Roman Wars would've likely been a PS4 and Xbox One launch title.
With any luck Activision will take notice and stop blasting out the same derived FPS garbage year after year. Hell, fans are getting tired of the rote formula, and after Call of Duty: Infinite Warfare the publisher needs to seriously rethink its position on the franchise's future.