Fallout 4 mod support on PS4 delayed indefinitely
Bethesda is having serious problems getting mods to work on Sony's PS4.

Published Wed, Jun 29 2016 11:51 AM CDT
|
Updated Tue, Nov 3 2020 11:59 AM CST
PlayStation 4 gamers will have to wait an undetermined amount of time to get Fallout 4 mod support.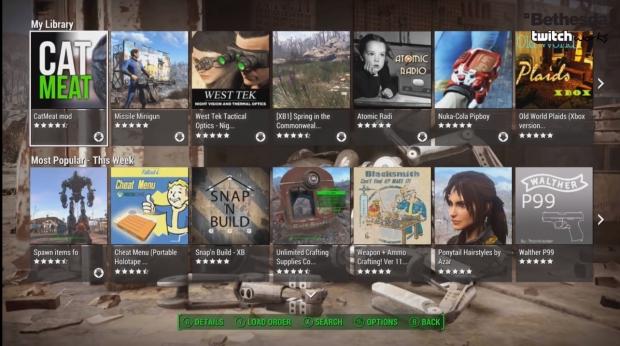 Bethesda has officially delayed Fallout 4 mod capability on Sony's PS4 console. "We regret to say that the PS4 Mods Beta for Fallout 4 has been delayed. We will update everyone when we can," the studio wrote on Twitter.
PS4 owners were supposed to get mod support right about now, but the studio has faced tons of unexpected issues on the platform including performance and memory issues. This is particularly interesting given the PS4's sizable power boost over Microsoft's Xbox One, but the console utilizes an entirely different hardware configuration. Meanwhile, Xbox One players have access to an ever-expanding suite of Fallout 4 mods, and the console's tight integration with Windows 10 could have something to do with that.
Bethesda has provided no timeline on when PS4 owners can expect mods, but given the rather serious issues surrounding the hardware/content clashes, I wouldn't expect them any time soon. Let's hope the studio gets things in working order before Skyrim: Special Edition launches, or they'll be up the proverbial creek without a paddle.
Related Tags