In a sign that Oculus might be listening to their critics and responding positively to the VR community's frustrations, the creators of the Rift have removed an element of their restrictive DRM from Oculus Home that prevented HTC Vive users from playing games that were intended as exclusives to the Rift. In addition, the company has pledged that they "won't use hardware checks as part of DRM on PC in the future."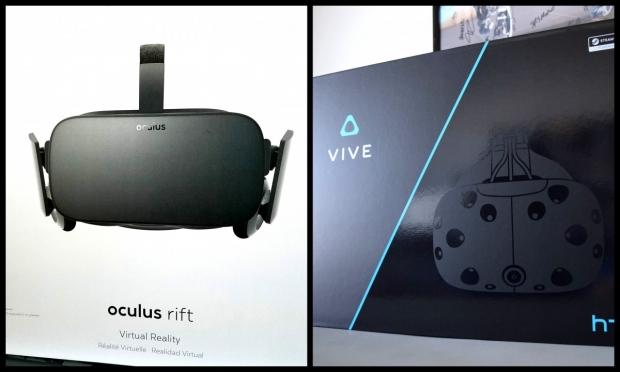 This has been one hell of a roller coaster ride. Let me briefly catch you up. A programmer known as CrossVR developed software called ReVive which aimed to make games purchased on Oculus Home playable on the HTC Vive. Oculus responded by updating their Oculus Home software (essentially a portal for Rift content that anyone can download, with or without owning the headset) to include a hardware check that blocked non-Rift headsets from running the games from Oculus Home.
Whether or not you believe this is within Oculus' rights, it's worth mentioning here that Rift creator and Oculus VR co-founder Palmer Luckey once stated that "If customers buy a game from us, I don't care if they mod it to run on whatever they want." This move by Oculus blatantly contradicted what Luckey said, and is one of the many reasons I urged Oculus to silence Palmer Luckey and replace him with a more professional spokesperson. I don't want Luckey gone obviously -- I just want him to do what he does best without making promises and then breaking them.
The good news is that Oculus has decided to do the right thing, for the benefit of the VR community. Better late than never! In a statement issued to our friends at UploadVR, an Oculus representative said:
"We continually revise our entitlement and anti-piracy systems, and in the June update we've removed the check for Rift hardware from the entitlement check. We won't use hardware checks as part of DRM on PC in the future. We believe protecting developer content is critical to the long-term success of the VR industry, and we'll continue taking steps in the future to ensure that VR developers can keep investing in ground-breaking new VR content."
Thanks, Oculus. It's the right call.