Riding on the news of the Radeon RX 480, we now have some pricing information from TechPowerUp, who are reporting that the Radeon RX 470 will be priced at $149 - $50 cheaper than the RX 480 at $199.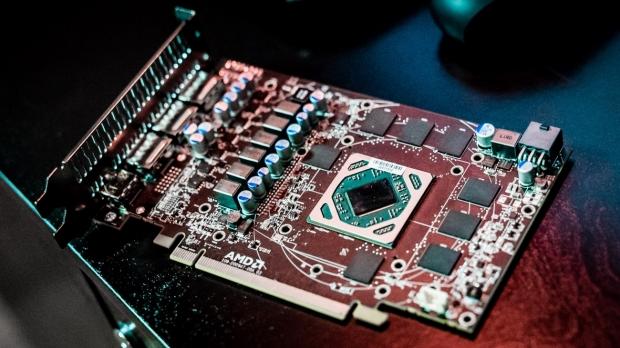 The $149 version of the Radeon RX 470 will feature 4GB of RAM while the 8GB variant will cost $179, with the card featuring 2048 stream processors over 32 CUs, down from the 2304 stream processors on the RX 480. The Radeon RX 470 will have its 4GB or 8GB of RAM clocked at 7Gbps, with a reported 110W TDP, according to VideoCardz.
With AMD pricing the Radeon RX 480 4GB at $199, and this pricing on the Radeon RX 470, things could change in a big way for AMD. At just $149, there are going to be countless gamers that can afford a next-gen card that should be perfect for 1080p 60FPS gaming.
Unless that is, NVIDIA is preparing a GeForce GTX 1060 behind the scenes, and is ready to stomp down on a few of these cards.