E3 2016 - After news broke out yesterday that the Xbox One S performs better than vanilla Xbox One consoles, Microsoft has jumped in to emphatically insist the Xbox One S hardware tweaks have absolutely zero impact on in-game performance.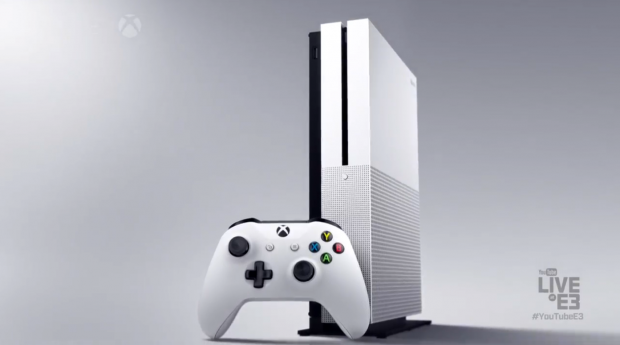 Although the 40% smaller Xbox One S rocks GPU and CPU boosts from AMD's new semi-custom SoC, Microsoft says these tweaks are only for HDR support and will have "literally no impact" on in-game performance. Fergusson originally claimed the Xbox One S allowed smoother in-game frame rates and "reduced the resolution penalty" over current Xbox One systems.
"When we made changes to the box for 4K we unlocked a little bit more processing power to enable HDR. That's it. It's exactly the same architecture as the existing one," Xbox exec Albert Penello told Eurogamer. "To support HDR, we give people access to a little more CPU and GPU. That's it. It is so insignificant. I promise, it won't even show up. It will have no impact on games at all. Literally no impact. They will be identical. It's nothing, it is literally nothing.
Phil Spencer also chimed on, saying: "It was designed to play Xbox One games exactly the same way your existing Xbox One does,"The one definitive feature that's different is HDR. So, with the increased HDMI capability, it has the ability to support high dynamic range. You should expect it to play your games the same way an Xbox One does. We did not design this to play Xbox One games better than the original Xbox One console."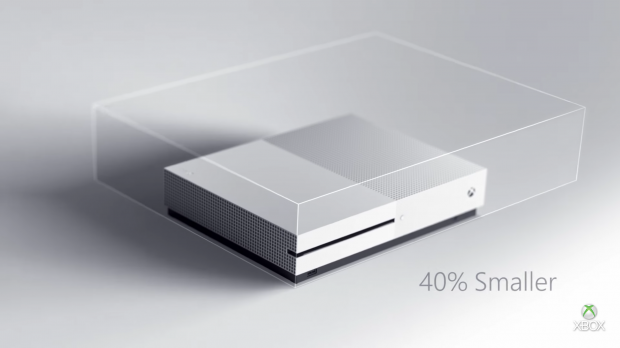 Microsoft's claims on Xbox One S: Truth, or damage control?
So there you have it, folks: don't expect the new $299 Xbox One S to have any sort of impact on in-game performance. This was a big let-down considering how janky the Xbox One can be with its frame drops and sub 1080p resolution, and I honestly think this was just Microsoft going into damage control mode here. Microsoft has to be very careful not to spurn current Xbox One owners, and it still wants to keep selling the consoles especially with the new $279 price cut.
If an experienced dev like The Coalition's Rod Fergusson was able to squeeze out more horsepower to improve frame rates, then there's a chance the console could boost in-game performance--but we still don't know by how much.
We also don't know what AMD's new semi-custom SoC is packing. Bear in mind that original Xbox One consoles use a custom 28nm AMD APU with a custom 8-core Jaguar CPU at 1.75 GHz and a GPU equivalent between an AMD Radeon HD 7770 and HD 7790.
The Xbox One S, however, uses a new AMD SoC with unspecified specs. All the way back in October 2014, AMD shrank the Xbox One's APU down to 20nm. This shrink can improve speeds by 30 percent, while also lowering power by 25 percent at 1.9 times the density of the original 28nm variant.
To find out exact numbers we'll have to wait for more leaks or for someone to get their hands-on the console and pop it open. But I'm honestly thinking the Xbox One S will provide some in-game benefits other than High-Dynamic Range visuals and 4K UHD video playback.
The Xbox One S launches in August at $299 for the 500GB model, $349 for the 1TB SKU, and $399 for the 2TB variant.