Watch 7 minutes of Watch Dogs 2 gameplay
Watch Dogs 2 looks great, but how does it actually play? Check out the first gameplay preview clip of Ubisoft's sequel.

Published Thu, Jun 9 2016 4:13 PM CDT
|
Updated Tue, Nov 3 2020 11:59 AM CST
On the heels of Ubisoft's Watch Dogs 2 reveal we spotted footage of seven minutes of gameplay in the funky-fresh hacktivist adventure, giving us a better idea of what an unscripted playthrough feels like.
The interesting thing about this clip is that it was apparently prematurely posted by Eurogamer, but the publication has since made the footage private, most likely because they accidentally broke an NDA. Given the game was just officially announced and revealed yesterday, it's quite soon to show off gameplay previews and the like. With Watch Dogs 2, it looks like Ubisoft has taught an old dog a bunch of new tricks--the sequel is a dramatic improvement over the original game and genuinely looks fun.
In case you need a refresher, we have tons of pictures, info and clips in our everything you need to know about Watch Dogs 2 post. Watch Dogs 2 takes place in San Francisco, with a new African-American hacker named Marcus in the lead. Marcus is quite athletic and uses parkour to move around Silicon Valley, and is able to utilize a wide variety of homebrew weapons and gadgets, from 3D-printed guns to a brutal billiard ball paracord lanyard combo and even remote-controlled drones.
Ubisoft says that the entire world will be hackable: players can hack every person, every card, and every attached device for strategic chaos. Watch Dogs 2 also features "seamless online" co-op multiplayer, allowing players to team up for campaign missions in drop-in/drop-out style play.
Watch Dogs 2 is slated to release November 15, 2016 across PC, PS4 and Xbox One.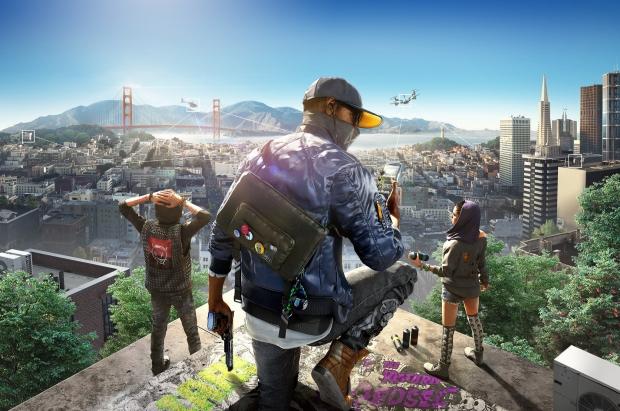 Related Tags