If you own an HTC Vive, chances are incredibly high that you've played Valve's The Lab, an awesome collection of demos showcasing what roomscale VR is all about. Today The Lab gets even better, and even teaches Fetchbot a new trick.
The "Appliance of Science" update is out now, and adds a few gameplay tweaks and fixes to various aspects of gameplay. The most important by far is the addition of global leaderboards and "endless" play modes for Xortex, Slingshot, and Longbow. While these are tragically short slices of what I can only hope will be developed into full game releases someday, they're still ridiculous amounts of fun and adding a layer of competition to the mix only increases their replayability.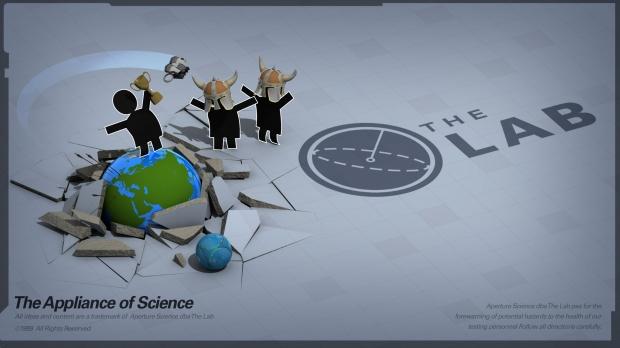 For those of you fond of Fetchbot but not fond of his thieving ways, Valve has also taught him not to steal your new toys from the table. You can also now skip the iconic Valve intro, but I'm not sure why anyone would want to do that.
The Lab is a free offering for all HTC Vive owners, and is easily one of the best VR experiences available today. If you haven't tried it yet, time to make friends with your friendly neighborhood Vive owner.