G.Skill has announced that it's TridentZ RAM is the first DDR4 modules to hit the 5GHz barrier, setting a new world speed record on the Skylake platform.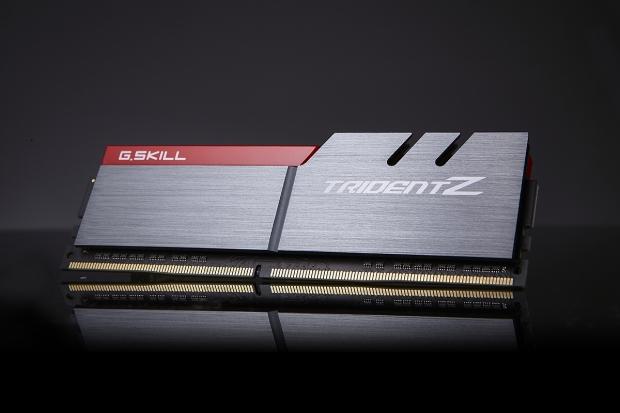 Using liquid nitrogen cooling, MSI's Taiwanese overclocker Toppc pushed a single 4GB stick of G.Skill's TridentZ 2133 MHz DDR4 RAM to an insane 2501MHz (5002.4MHz effective) in single-channel configuration. HWBOT verified the new speed record, and you can check out the full build on CPU-Z.
Toppc chose MSI's mini-ITX Z170I GAMING PRO AC motherboard for the record-breaking overclock, along with an Intel Skylake Core i5-6600K CPU. Hitting the 5GHz barrier is a monumental achievement for G.Skill, as well as MSI and even Samsung, who supplies TridentZ's DDR4 IC's. G.Skill now holds the world's top seven DDR4 speed records and is confident that this is just the beginning.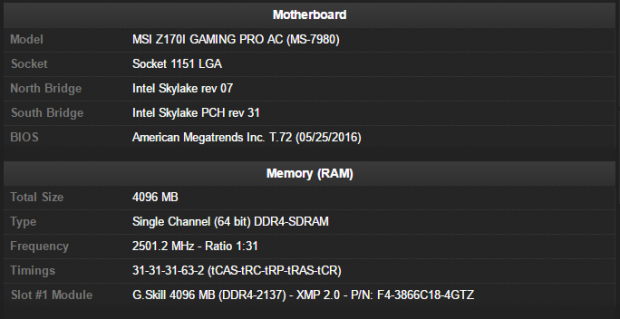 "We are extremely excited to achieve this great milestone together with Samsung components and MSI motherboard," says Tequila Huang, Corporate Vice President and Director of R&D, G.SKILL International. "We will continually push hardware performance to the limits and provide enthusiasts with even more advanced products."
G.Skill is hosting the OC World Record Stage and OC World Cup 2016 at Computex, so be prepared to see even more insane record-smashing benchmarks starting May 31.
The world's premiere OC'ers will be given the best hardware to overclock at both events, including G.Skill's TridentZ DDR4 RAM, the latest Intel Skylake CPUs, and NVIDIA's new GeForce GTX 1080 GPU--we might even seen Toppc's record beaten at the shows.