Now that DOOM is finally here, gamers are waiting for improved SLI support, with id Software Lead Rendering Programmer Tiago Sousa confirming that SLI support is coming soon.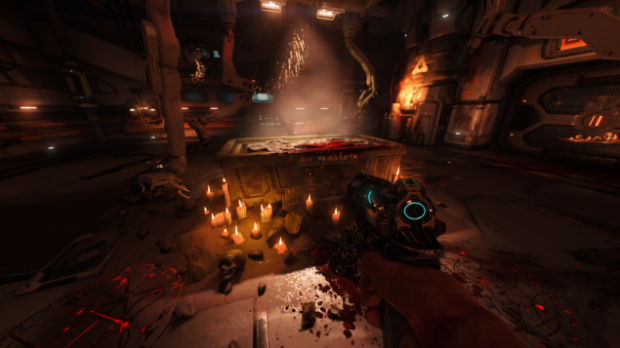 One user even reported that the game runs better with SLI enabled, but Sousa added that it's going to get much better soon, as there's problems with shadow limiting SLI scaling. Sousa added that if gamers are pumping DOOM up to 4K on their PCs, that it's a waste of GPU resources to process all of those additional pixels. He added that by adjusting the resolution scaling slider in the Advanced Menu, gamers can receive some additional performance.
Sousa also talked about Vulkan support, something we saw in person during the GTX 1080 reveal event, but we don't know when that'll be coming - we're sure it'll be here in the next few weeks, though.