ZOTAC impressed me a few hours ago with their GeForce GTX 1080 PGF for the Chinese market, but the company has also just unveiled their new Windows 10-powered stick PCs.
The new ZOTAC ZBOX PI220 and PI221 are powered by quad-core Intel Atom X5-Z8300 processor clocked at 1.44GHz (and it bursts up to 1.84GHz). There's also Intel HD Graphics with 2GB of DDR3 RAM, and 32GB of eMMC storage - which is expandable through microSD/SDHC/SDXC.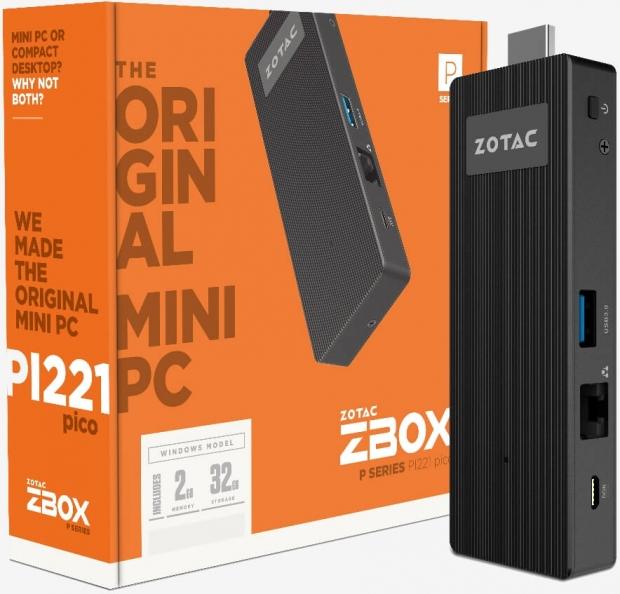 The new ZOTAC ZBOX stick PCs feature an HDMI connector, 1 x USB 3.0 port, a 10/100 Ethernet jack, 802.11ac Wi-Fi and Bluetooth 4.0. ZOTAC will include a universal power adapter, a recovery disk, an HDMI extension cable, and a detachable external antenna. The PI221 is passively cooled, while the PI220 is a little more fancy, cooled by something ZOTAC calls a "SmartFan" system. The passively cooled ZBOX measures in at 131.38mm x 42.5mm x 17mm while the model with the fan checks in at 131.5mm x 42.2mm x 15.8mm.
ZOTAC hasn't said when the new ZBOX PCs will be released, or the price - but we should expect something to be announced at Computex in a couple of weeks time.