To celebrate this week's release of 'Silicon Valley: The Complete Second Season' on Blu-ray HD and DVD, we have ten Blu-ray copies to give away thanks to our friends at Roadshow Australia.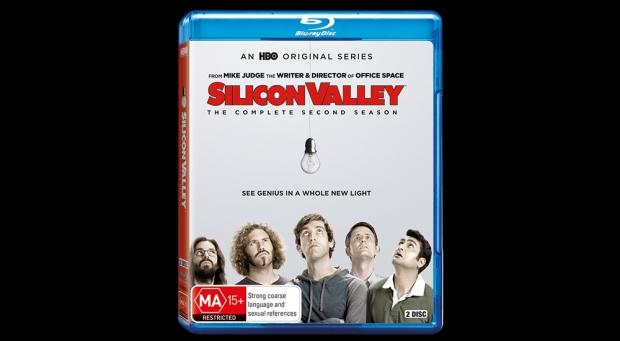 From the offbeat mind of Mike Judge (King of the Hill, Beavis and Butt-Head) comes a new season of the Emmy-winning comedy that takes viewers inside the lucrative world of Silicon Valley - and the socially awkward underdogs who try to navigate it. After taking the tech world by storm with their debut at TechCrunch Disrupt last season, Richard (Thomas Middleditch) and his Pied Piper team - Erlich (T.J. Miller), Jared (Zach Woods), Gilfoyle (Martin Starr) and Dinesh (Kumail Nanjiani) - look ahead to a bright and profitable future, one that's immediately soured by legal woes and petty revenge plans from Hooli overlord Gavin Belson (Matt Ross) and his competing platform, Nucleus. At Raviga, the empire created by Peter Gregory, big changes put the pressure on Monica (Amanda Crew), who's torn between her allegiance to Richard and her job working under a new head honcho, Laurie. Meanwhile, the presence of Richard's departed longtime pal Big Head (Josh Brener) looms large, as Gavin decides to use him to his fullest potential. Filled with even more industry cameos, this season of Silicon Valley promises to skewer the tech world with even greater veracity and hilarity, as its heroes continue to fumble their way towards unimaginable success.
To go into the running to win a prize, simply answer the following question in 50 words or less:
A tech firm wants to invest in your project - do you sell outright or become partners for potentially greater profit?
To enter, simply 'like' this post and share via Facebook or Twitter and send your answers, along with your postal address to ben at TweakTown dot com before the competition closes on April 22nd.
'Silicon Valley: The Complete Second Season' is available to purchase on Blu-ray HD and DVD from April 21st.