Fallout 4: How to build gladiator arenas in Wasteland Workshop
We show you important tips on how to set up your own chaotic Fallout 4 gladiator arenas on PC.

Published Sun, Apr 17 2016 5:38 PM CDT
|
Updated Tue, Nov 3 2020 12:00 PM CST
Fallout 4's new Wasteland Workshop DLC adds in the ability to make your very own Thunderdome battles, but you'll need to know some basics before you get started.
Since Bethesd didn't exactly optimize things too well, building your own arena in Wasteland Workshop can be a time-consuming affair. We show you some helpful tricks and tips you can use on the PC version of Fallout 4, but if you're on console, these battles are going to take some careful time and planning. That being said, you absolutely can create some rather epic sequences on consoles, and now PS4 and Xbox One players can take part in the epic NPC wars that were previously locked off to PC gamers.
The Wasteland Workshop's arena is pretty much like the Combat Zone, and gives players the chance to set up post-apocalyptic gladiator matches. Players get to full customize their own rings with a ton of devious traps and the like, offering even more hilarity to the mix. We'll show you the materials and objects you should use to fortify your ring, and run you through the process so you're not spending too much time on the basics. Throw in some Deathclaw cages to add some chaotic flavor to the battles, or maybe even make your very own blood ring with dozens upon dozens of cages.
Too bad we can't place bets on the fighters, though!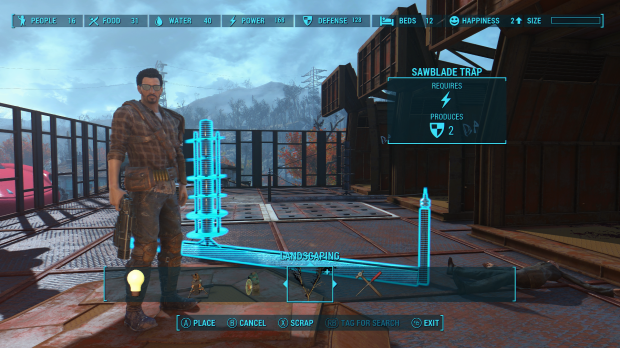 Related Tags