Fallout 4 DLC Easter egg teases E3 announcements
A curious Automatron Easter egg could hint that Bethesda is planning a big reveal at E3 2016.

Published Tue, Mar 29 2016 10:35 AM CDT
|
Updated Tue, Nov 3 2020 12:00 PM CST
Fallout 4 players have found a curious Easter egg in Fallout 4's Automatron DLC that could point to an E3 2016 announcement.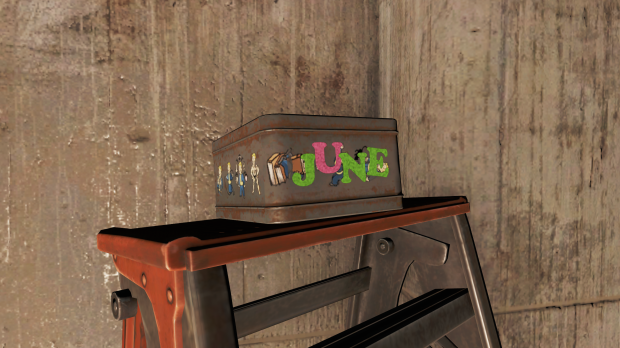 While scouring The Mechanist's lair, Geeksnack came across a very special Vault-Tec lunchbox. The lunchbox in question has the word (or name) "JUNE" written upon it in colorful letters. As we all know, E3 2016 is held in June, so this could be Bethesda's cute way of hinting that a major Fallout-related announcement will be made at the event. After all, the studio is holding their very own pre-E3 event on June 12.
So what could this mean? I'm thinking if it's a genuine hint, Bethesda will just unveil a concrete release date for Fallout 4 console mods. The studio confirmed that Fallout 4 mods on PS4 and Xbox One may release as early as May, but we still have no actual info on how console mods will work. I expect Bethsoft to unveil the mod infrastructure as well as a release date at their E3 show.
If you're feeling adventurous, we've included exact directions on where to find the lunchbox below. I had such a hard time finding it that I thought it might be a fake, but I can assure you that it's real. After opening the lunchbox, I was given a tasty Nuka Cola Quantum. Sadly the lunchbox is marked as an everyday Vault Tech lunchbox, and the "JUNE" text disappears after you open it.
Here's where to find this mysterious Easter egg:
Go to the heart of the Mechanist's Lair, where you have the showdown with the villain

While facing the Mechanist's glass enclosure, go up the stairs on the right

Follow the stairs up and turn right towards the Research Wing

Once you get to the Research Wing, immediately turn right and go up the stairs towards the Facilities Wing

The lunchbox will be in the Facilities Wing, at Power Substation B to the left. Drop down all the way and run towards the left, towards the power pylons.

You'll see a corridor, and you should be taking about 11 RADS per second

Follow the corridorr and the lunchbox will be on a ladder towards the right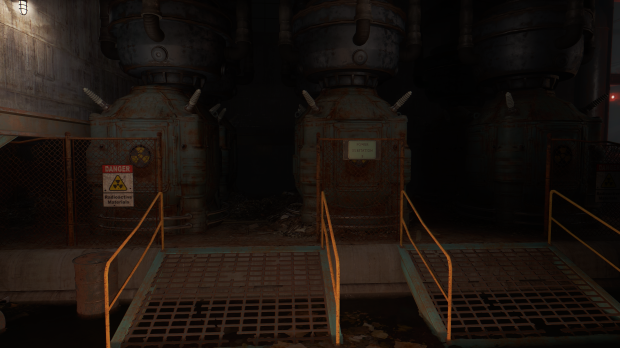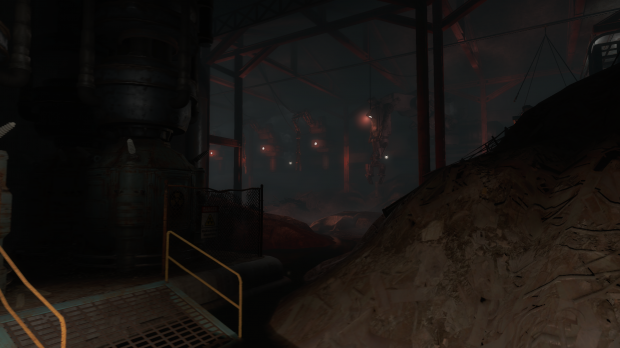 Related Tags