Eagle Flight on the Oculus Rift makes me want a Superman game
Eagle Flight makes you feel like you really are a bird, thanks to VR.

Published Sat, Mar 19 2016 2:02 PM CDT
|
Updated Tue, Nov 3 2020 12:00 PM CST
GDC 2016 - Who would've thought that playing a game where you are an eagle could be so awesome, well - it is. Eagle Flight is an open-world, mission-based game from Ubisoft - and it's really an amazing game on VR.
The game is very simple, where you easily control an eagle flying through Paris. The controls are very intuitive, where you look at where you want to go, and raise, turn or tilt your head on where you want to fly or glide. If you tilt your head left or right, you will bank - which allows for some tricky manoeuvres.
I was flying under bridges, through small gaps in walls, and over buildings like it was nothing - within 30 seconds of getting into Eagle Flight, it's that easy. I was genuinely blown away at how easy it was, so let's put it this way - I could put anyone into the Rift - no matter if they're a gamer or not, young or old - and they would get the hang of the game within 30 seconds.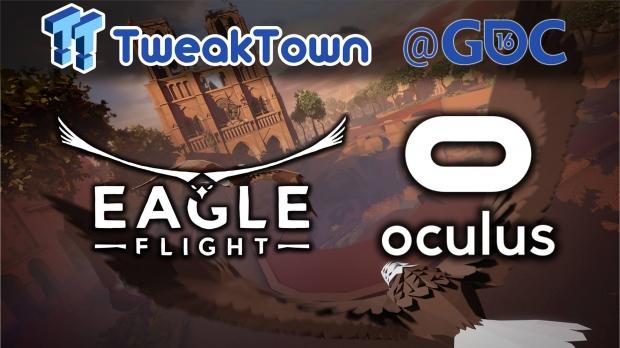 I don't know what type of success Ubisoft will have with Eagle Flight, but I'm very happy to see them experimenting with "out there" games like this, and considering VR is only in its super early days, this is just a taste of things to come.
Related Tags