GDC 2016 - Yesterday Sony officially revealed the PlayStation VR's $399 price tag, matching the PS4's original MSRP. At first glance the price seems more than fair, but the Japanese console-maker has a hook in that bait that could raise the final price of the PSVR experience to $500 and above.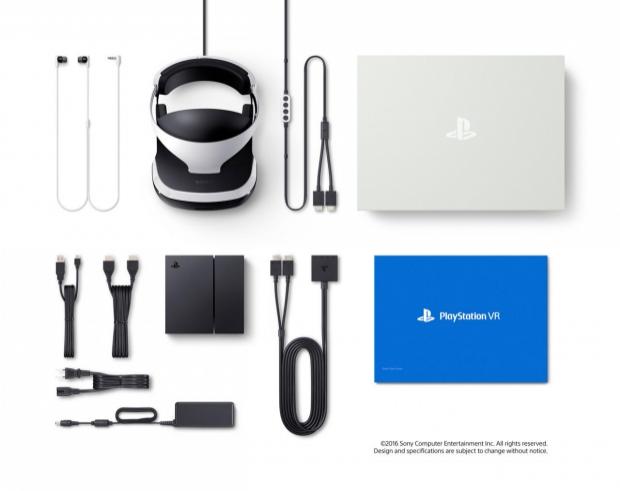 Sony has made the decision not to bundle key hardware like the PS Camera and PS Move controllers with its PlayStation VR headset. This is surprising given the PlayStation VR cannot function without a PS Camera, transforming a once-optional peripheral into a must-have commodity. The PS Camera is currently priced at $60, but we've seen them rise as high as $100 back when stock was limited--and I'm betting Sony is counting on a giant influx of demand for the camera once the PSVR launches in October.
What's more is that certain PlayStation VR games require the use of $50 PS Move controllers. Some games actually require two PS Move controllers to play. So $399 suddenly turns into anywhere from $500 to $550, not including tax. On top of the hardware costs, PSVR games are expected to be anywhere from $10 to $60, so don't expect console-based VR to be cheap--just cheap-er.
Interestingly enough, Sony confirms it plans to release PlayStation VR iterations bundled with the requisite hardware, but there's no pricing or ETA on these bundles. So why would Sony blatantly choose to carve up its hardware offering? Could it be a tactical marketing decision to drive up profits? No, of course not.
According to Sony exec Shuhei Yoshida, "enough" PS4 owners already own a PS Camera so the company didn't feel they needed to bother. "We didn't put it in because many people already own it," Yoshida said. When asked for an exact figure, the Sony Worldwide Studios President confidently said: "A large enough number of people."
A brief recap: the $399 PlayStation VR just includes the headset only, and you'll have to buy everything else separately. Including the major hardware bits that are literally required to make it work. We understand why the PlayStation 4 isn't included, but this is kinda like selling a New 3DS without a power cord...oh wait.
In any case, if you plan on picking up a PSVR when they launch in the fall, do yourself a favor and buy the PlayStation Camera while they're still cheap.