Rise of the Tomb Raider patch adds DirectX 12, VXAO
Rise of the Tomb Raider now enhanced with DirectX 12, new NVIDIA shadowing technique.
Published Fri, Mar 11 2016 12:54 PM CST
|
Updated Tue, Nov 3 2020 12:00 PM CST
Courtesy of PC port masters Nixxes Software, DirectX 12 support has arrived for Rise of the Tomb Raider in the game's fifth patch.
"For Rise of the Tomb Raider the largest gain DirectX 12 will give us is the ability to spread our CPU rendering work over all CPU cores, without introducing additional overhead," Jurjen Katsman, Studio Head at Nixxes Software, says of the patch. "This is especially important on 8-core CPUs like Intel i7's or many AMD FX processors."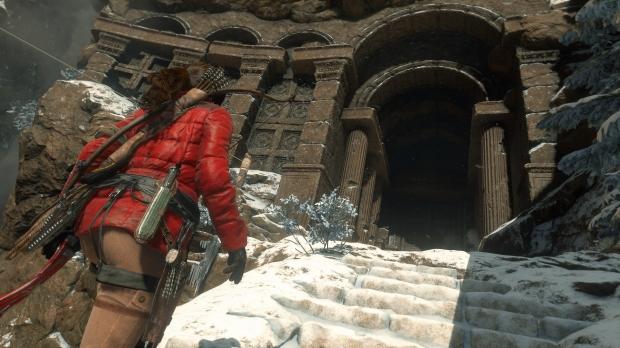 "When using DirectX 11, in situations where the game is under heavy load - for example in the larger hubs of the game - the individual cores may not be able to feed a fast GPU like an NVIDIA GTX 980 or even NVIDIA GTX 970 quick enough. This means the game may not hit the desired frame-rate, requiring you to turn down settings that impact CPU performance. Even though the game can use all your CPU cores, the majority of the DirectX 11 related work is all happening on a single core. With DirectX 12 a lot of the work is spread over many cores, and the framerate of the game will run at can be much higher for the same settings."
This is just one advantage of DirectX 12, but the most important, he feels.
In Nixxes' testing scenario (which includes an Intel i7-2600 CPU and a GTX 970), DirectX 12 provided a 14 FPS boost. To ensure you're getting the most out of it, use AMD's 16.3 drivers or NVIDIA's 364.51 drivers.
Apart from the new API, the patch also adds support for NVIDIA's VXAO technology, which claims to be the most advanced real-time shadowing technique available. Unlike HBAO+, this one is exclusive to NVIDIA hardware. As well, a benchmark has been added for those who want to compare performance across different settings.
The update is available now through Steam and will be available in the coming days through the Windows Store.
Related Tags