I've always thought that crossbows fit extremely well into the Fallout universe, and was super bummed when Bethesda didn't add them into Fallout 4. Luckily modders once again have our collective backs, and now we can channel Daryl Dixon's deadly arrow-slinging prowess in the wasteland.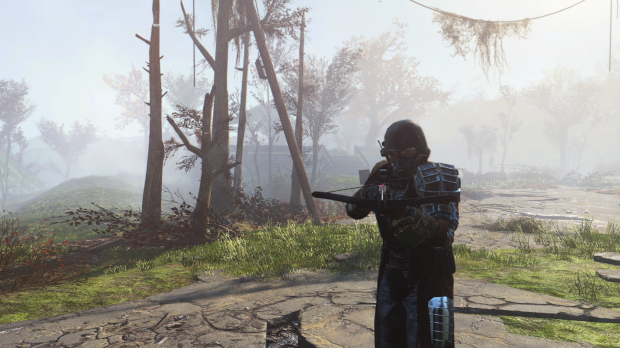 Crossbows of the Commonwealth introduces actual working bolt-shooting crossbows into Fallout 4, meeting a very real demand among players. The crossbow is crank-fired like the laser musket, and must be reloaded manually after each shot. It's a neat idea, but in execution, the weapon leaves much to be desired unless you're playing on lower difficulties. Of course, you can fully kit it out with upgrades and even Legendary stats.
After installing the mod, raiders will randomly start using crossbows, and certain merchants will sell bolts as ammunition. Or you could just use the "help crossbow 4" console command to get the spawn code, and manually add them to your inventory. The closest thing we've seen to actual crossbows is Geralt's Witcher Gear mod, but that one fired actual bullets instead of bolts.
Maybe soon we'll get crossbow armbands like the ones used in The Road Warrior--or maybe a Pip Boy that fires mini poison darts. Hey, anything is possible with mods!