Nintendo NX and a new Zelda game launching this year, new rumor says
A new substantiated rumor points towards the Nintendo NX and the next Zelda game being launched this year, this information comes very substantiated.
Published Sat, Feb 27 2016 8:21 AM CST
|
Updated Tue, Nov 3 2020 12:01 PM CST
Some new evidence has surfaced that points towards the release of Nintendo's NX and even the next Legend of Zelda game sometime by the end of this year. A user on NeoGAF that goes by the username Trevelyan9999 spoke about having heard from someone reliable who's close to the information that we'll be seeing those soon.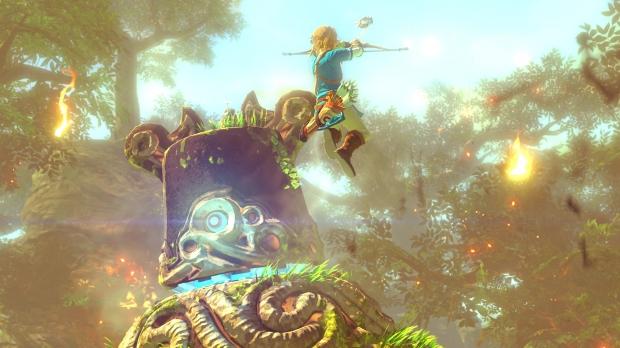 The information stems from an internal US marketing budget and scheduling overview that has listed on dates of the projected release for both the NX and the new Zelda game, which will apparently be released on both consoles very close to the same date.
Such information would be dismissed at first glance if it weren't for a few key, yet slight details that they're also able to provide. The report by Trevelyan9999 which showed up at the beginning of the week also mentioned a 20th anniversary Pokemon game, which was indeed revealed. The codename mentioned in their post was Niji, which also happened to be the initial filename for the logo images released by Nintendo, as uncovered by Gematsu. The codename for these anniversary games has never been discussed or mentioned before, giving credence to the information at hand. It's unlikely that anyone that isn't close to Nintendo would have known that.
Unfortunately, even internally it seems that outside of the new Zelda game, launch titles are being kept very secretive, so no further information exists at this time. The marketing budget for the Wii U in 2016, meanwhile, seems to be around $34.5 million while the unnamed Zelda game is set at $10 million. The 3DS has a much higher budget for marketing, owing to it's higher popularity, at $56.25 million. These numbers are always subject to change, especially now that they've been leaked to the public.
In fact, all of this information now being in the public eye could influence how Nintendo plans on releasing future games. It may have been true at some point, but we would be remiss if we didn't think things are going to change. The accuracy based off of the small tidbit from Pokemon is a wonderful indicator that at least there's a chance that the NX (likely with an AMD GPU inside) is getting closer to being ready for public consumption.
Related Tags