Here's how The Division's full game differs from the beta
Brush up on details on The Division before it launches in March.

Published Sat, Feb 27 2016 10:11 AM CST
|
Updated Tue, Nov 3 2020 12:01 PM CST
Ubisoft's anticipated MMOFPS The Division is almost here, and gamers are avidly looking for any scraps of info ahead of the game's release. As it turns out, the beta tests were small morsels compared to the hearty meal of the full game, and the final release will hold some pretty key differences.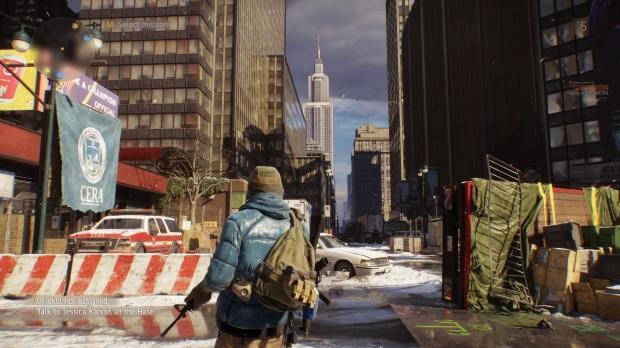 Redditor aGreatGambino has compiled a massive list that clarifies major differences between The Division's beta tests and the finished game we'll play in March. Gambino sifted through over 12 hours of past dev streams and footage to compile the info, which has been seen by thousands of gamers.
The list is a nice compendium that answers a lot of our questions and gives a better idea of how The Division will be at launch. For example, the game won't start out in Manhattan. There will be a prologue phase that bridges the story gap from the beta. The RPG mechanics will be much more dynamic, too. Players can equip up to two skills with a signature skill, and beef up stats and abilities with talents and perks. Be sure to check below for the full list, and we'll probably see Ubisoft spill more details before The Division's launch on March 8.
You do not start the game at level 4, it starts at level 1, and we are not in Manhattan to begin.

The DZ vendors in Beta were purposely given purple items, they will not be so easily attainable early in the full game. These were placed in for testing purposes. The higher the DZ rank requirement, the higher the quality of loot

There is an "in-game loot loop" that we haven't experienced. Speculation: I think this involves recycling old gear and gear with stats you don't want into materials and crafting it into upgraded gear for your level

To those worried the Dark Zone is the only viable way to get the Best-In-Slot gear, equivalent and better gear can also be earned through PvE activities (missions, encounters, etc.). During a community podcast it was stated, "Some of the best gear in the game you'll be able to get through crafting" (Entirely unexplored system hype)

The appearance menu will have an updated UI come release to avoid the clutter we encountered in Beta

Cosmetic items are account-wide

Missions will have 3 difficulties: Normal, Hard, Challenge Mode (Speculation: If it is anything reminiscent of WoW CMs, we're in for a treat)

It was stated by a dev there was end-game (besides the DZ) they weren't able to talk about quite yet. While this is nothing new, it's worth noting

Majority of bugs reported/experienced during both Beta's have already been fixed for full game, they are beta builds for that reason

The full game will have 3 different colorblind settings

After launch, there will be weekly maintenance, addressing bugs, fixes, balancing, house cleaning, etc.

The Base of Operations will have a DZ Funds Vendor that allows you to convert regular division funds (orange) into DZ funds (purple). Speculation: This will be based on an exchange rate

Side note: Those worried people will just convert regular currency and buy DZ gear, remember, you still have to earn DZ rank in order to obtain that gear. Meaning, even if they have the currency, they have to participate in DZ activity in order for that conversion to be worth while. A trade-off.

Console versions of the game will be able to adjust graphic settings to increase frame rate. You'll be able to choose Performance, or Visual Fidelity

Enemy NPC density and roaming capabilities in and out of the DZ will be increased come the full game. These numbers were reduced for testing purposes.

Come full game your character won't be randomized you will have access to: Face type, skin tone, eye color, hairstyle/color, war paint, tattoos, scars, glasses and piercings

Contaminated zones will have 4 levels requiring you to have the appropriate mask or 'filters' to survive the requirements. This means parts of the map can't be accessed until your mask is upgraded by completing Medical missions and earning perks granting you filters. Full breakdown by Arrekz here
In regards to equipping Skills, Talents, and Perks: You can have 2 skills and 1 signature skill equipped. You can have 4 talents selected (5 with a perk), perks once unlocked are automatically granted no equip necessary and can all be used at the same time. Perk overview by Arrekz here

Fun tid-bit, the Vector with the stock exists and it is in the full game! This is the most important thing listed

Phoenix credits will be used to purchase cosmetics and emotes. Great find by Boomslangg here
There will be a sorting system for the inventory confirmed by IGN vid. Timestamp
Related Tags