New The Division trailer shows off PC prowess at 60FPS
A new trailer for The Division shows us why the PC might be the platform of choice, if just for the graphics.
Published Wed, Feb 24 2016 4:05 PM CST
|
Updated Tue, Nov 3 2020 12:01 PM CST
The newest trailer for The Division is a spectacular showpiece designed to flaunt the high performance and graphical ability the PC is capable of. It's running at 60FPS, encoded in 60FPS and looks quite smooth.
In the video, Ubisoft goes through the different effects and options that can be turned on for the PC, from dynamic global illumination, realistic weather particles and even real-time reflections. All of those combine to make for a visceral experience that's quite nice. The beta might have been a bit sparse on content (as beta's should be, they don't want to give away the whole thing at once, right?) but it looked good and was stable.
And now they're selling you on more reasons to either upgrade your PC or just buy it on PC over consoles. Despite the seeming lack of love that the PC has had in the past from other developers, the platform is far from "dead" and is enjoying good advancements, however small they might be. An really, these technical optimizations for The Division look great. Even if they're been slightly downgraded from what we saw initially.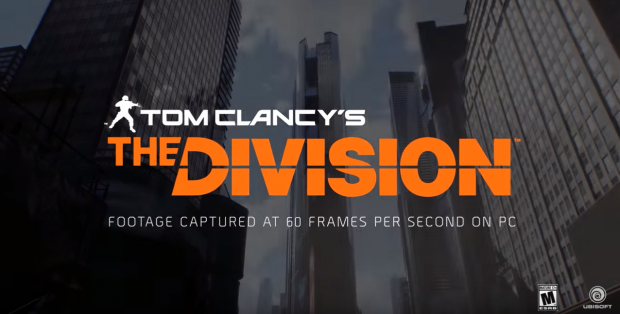 Related Tags