Ubisoft's next-gen Snowdrop engine powers The Division, and now more
Snowdrop, the engine that powers The Division, can be used by 'any Ubisoft team'

Published Sun, Feb 21 2016 1:50 AM CST
|
Updated Tue, Nov 3 2020 12:01 PM CST
Ubisoft might have found a winner with its Snowdrop engine, the gorgeous piece of technology that powers The Division - speaking of which, the open beta is here - are you enjoying it?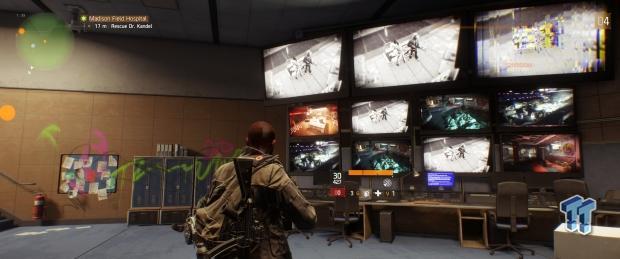 Well, during an interview with Finder, Ubisoft Massive's Head of IP, Martin Hultberg said that the Snowdrop engine is now available to other studios within Ubisoft. Hultberg said: "It's just more efficient that way. In our case we developed the Snowdrop Engine from the ground-up because we needed middleware that could run on the new consoles and PC, while doing everything we wanted to do with the open world, the weather, time of day and such features. Now we've made that engine available to other studios, and not just the Clancy teams. Any Ubisoft team can use Snowdrop now".
One of the key parts of Snowdrop is the awesome Dark Zone within The Division, which is where the multiplayer side of the game resides. Hultberg confirmed that the Dark Zone was thanks to Snowdrop, that that it can now be incorporated into other open world games, especially considering Ubisoft dominates open world games. Hultberg continued: "The Dark Zone experience in itself isn't technology specific to the rest of the game, but the transitions that we do between the [campaign and Dark Zone] game modes - the fact that we do not use lobbies or menus - is the key part of the Snowdrop Engine. I think that feature could definitely be incorporated into other Ubisoft games like Assassin's Creed. It's a really immersive feature that I think fits with pretty much all Ubisoft's IPs".
Related Tags