Fallout 4's season pass dominate's Steam's top sellers list
Gamers are eager to lock in Fallout 4 DLC access before the pass hikes up to $50.

Published Thu, Feb 18 2016 9:32 AM CST
|
Updated Tue, Nov 3 2020 12:01 PM CST
Bethesda recently dropped a megaton nuke onto the Commonwealth by revealing the first wave of Fallout 4's DLC packs. The announcement not only triggered a wave of anticipation but also rocketed Fallout 4's season pass to the number one spot on Steam's best-seller list.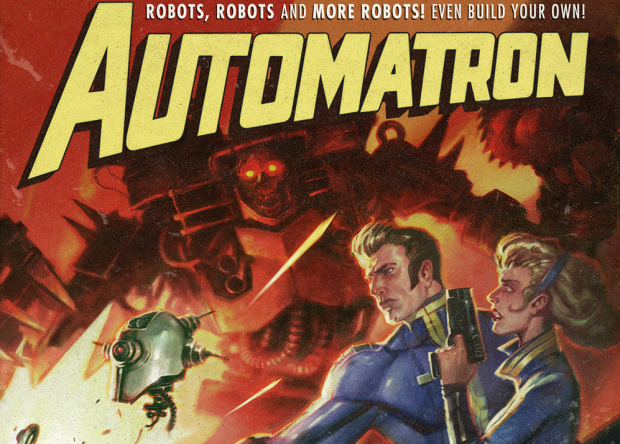 There's a very simple reason Fallout 4's season pass is selling like hotcakes. Bethsoft made some key changes to the game's all-access pass to reflect its new expanded DLC roadmap, hiking the price to $50. But the price isn't instantaneous, and gamers still have up until March 1 to grab the pass at $30, which accounts for the huge influx of pass purchases.
Bethesda's grace period strategy has worked out quite well, and pretty much every Fallout 4 player wants to grab the season pass for $30 before it jumps to $50. The devs promise that "more than $60 worth of Fallout 4 add-on content" is planned for 2016, and if you buy the pass at $30 you still get access to the full shebang--the first three DLC packs and every pack afterwards.
Bear in mind that separately buying the first three DLC's alone racks up to $40, so you'll just be paying $10 more to guarantee access to all add-ons. If you've already bought the season pass, don't worry, Bethesda says you're already locked into a grandfather clause that grants you full access.
If you're a little light on bottlecaps, you may be able to get the DLC for free--if you help squash some radroaches--I mean game bugs. Bethesda is holding closed beta tests for all Fallout 4 DLC packs on PS4, Xbox One and PC. If you're selected, you'll not only get early access to the full complete DLC packs but get to keep them for your invaluable service and feedback. Click here to sign up for the beta tests.
The first of Fallout 4's DLCs, Automatron, is slated to release in March for $10. Be sure to click here for complete details on Fallout 4's add-ons and content.
Related Tags