Gabe Newell gave away HTC Vive Pre's like Santa Claus at Unity event
Gabe Newell did a convincing imitation of Oprah combined with Santa Claus when he gave out HTC Vive's to the crowd at the 2016 Unity Vision Summit.
Published Thu, Feb 11 2016 11:07 AM CST
|
Updated Tue, Nov 3 2020 12:01 PM CST
There are few moments in life where you become so surprised that your mouth literally hangs agape at home. But watching Gabe Newell, usually a quiet, reserved and mysterious person that rarely makes public appearances do something this generous is one of those. He gave away HTC Vive Pre's at the 2016 Unity Vision Summit like a veritable Oprah.
Even though it's pretty clearly a marketing stunt and probably doesn't cost Valve very much to give them away, it's still an incredible gesture to the assembly of people eagerly awaiting his presence. He appeared on screen with a fluffy white beard and did what only the Internet Santa Claus can do, give away awesome prizes.
Lord Gaben has a surprising way of exciting crowds, even if there are plenty of people who disagree with how he runs his business. But this was is moment, or his Oprah moment as he proclaimed. "And our third announcement, I get to have my Oprah moment, all the developers at the Vision Summit get their own Vive. You get a Vive. You get a Vive. You get a Vive. And you get a Vive. I'm very excited to see what you guys come up with and I hope you enjoy it."
It wasn't the announcement of Half-Life 3, which would have been equally exciting, but it is a fantastic way to help increase excitement about surrounding VR. It has the potential to be something truly groundbreaking, and performances such as this only help to drive innovation. And who doesn't want a gift from the Gaben himself?
The HTC Vive is going to be available for pre-order on February 28th.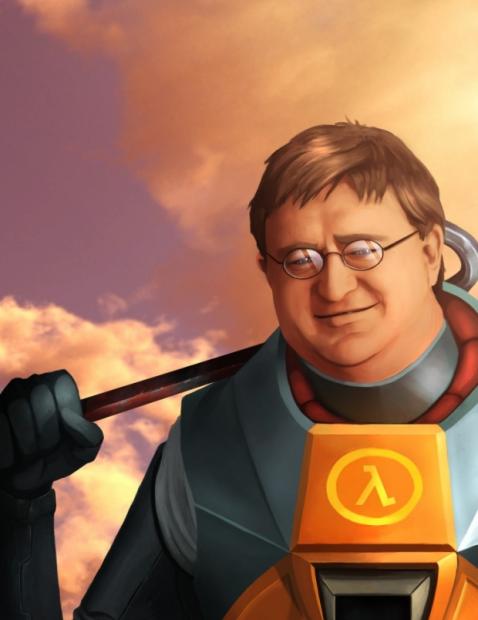 Related Tags