Rumor: Destiny 2 has been delayed, may not release in 2016
Bungie's internal plans for Destiny are disjointed and scattered, which suggests Destiny 2 will be delayed past 2016.

Published Fri, Jan 22 2016 11:02 AM CST
|
Updated Tue, Nov 3 2020 12:01 PM CST
Bungie's sequel to its lukewarm MMO-style shooter Destiny has reportedly been delayed, with further rumblings that the developers may not know what's coming in the pipeline.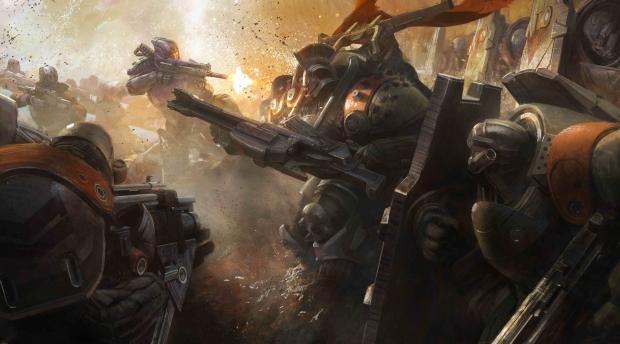 Many gamers feel that Destiny is less of a game and more of a kind of psychological experiment. Bungie has caught a lot of flak over the game's lifetime due to overpriced, insubstantial content, and now the devs fail to properly communicate with their dwindling playerbase. Amid this transparency breakdown comes massive speculation, some of which appears to be right: Bungie's plans for Destiny aren't set in stone. Thus, Destiny 2 has likely been delayed past its September 2016 projection.
At the same time, no one's sure what's going on with Destiny. That's basically the main problem. Bungie has this insanely ambitious idea, but things keep on moving around. First the Halo creators had a 10-year "Comet" roadmap for future content, but that plan ultimately evolved and shifted into a new microtransaction-funded model. Bungie promises that this new model will launch free, substantial new content, but there's been no announcements or reveals.
Internal sources at Bungie told Kotaku a few possibilities for the future of Destiny. One theory is that Destiny will receive a few new batches of DLC to make up for Destiny 2's delay. We're not sure if these theoretical DLC's will be as big as The Taken King--again, nothing is 100% clear.
Other sources suggest that the original Comet structure--full game releases followed by DLC packs in between--has been scrapped altogether.
It's really a shame because Destiny really does have a ton of potential. It's like Bungie has too many ideas for its own good; it spends too much time plotting, tweaking and planning rather than actually implementing and executing ideas/ Maybe Activision has a lot to do with what's wrong with Destiny, and it makes sense that Bungie wouldn't--or couldn't--talk about the publisher's demanding nature.
Still, though, Bungie needs to be more vocal with its audience. The game's remaining playerbase is clamoring for answers, and they aren't going to wait around in the dark forever. And it really needs to stop locking content behind paywalls in an effort to force gamers to shell out more cash.
Remember that the reports of Destiny 2's delay haven't been verified, so take it with a grain of salt. I say grain rather than saltshaker because Bungie's current bungling nature could mean it's true.
Related Tags