Nitero promises wireless VR for E3 2016, works with 8K VR and beyond
It looks like wireless VR might be a thing, with Nitero teasing a wireless VR system at E3 2016.

Published Fri, Jan 22 2016 10:08 PM CST
|
Updated Tue, Nov 3 2020 12:01 PM CST
Both the Oculus Rift and HTC Vive require cables tethered to your head, and your PC in order to get VR experiences to consumers. But it looks like Nitero might have worked out a way of delivering wireless VR, thanks to using 60GHz wireless, and video compression to send data and high-fidelity visuals to a VR headset with "latency in the order of 100s of microseconds".
Nitero CEO Pat Kelly says he's confident that apart from "a meteor hitting the Earth", his company will release a product with a hardware partner in the "second half of 2016". This product would be an accessory at first, versus "something sold with the headsets themselves", reports Upload VR. Sven Mesecke, VP of Business Development for Nitero, added: "We have a large roadmap with second and third generation HMDs approaching big resolution numbers we are building our system to scale with the technology. We are making sure that this tech will work with 8K VR and beyond".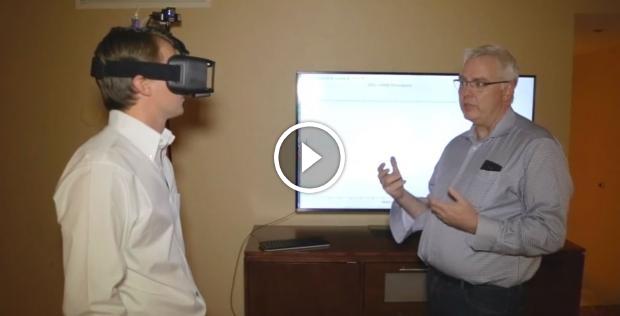 Related Tags