Ubisoft: The Division is 'maxing out' Xbox One, PS4 and PC hardware
Ubisoft assures console gamers that The Division will push the Xbox One and PS4 to their limits.

Published Wed, Jan 20 2016 12:33 PM CST
|
Updated Tue, Nov 3 2020 12:01 PM CST
Despite The Division's ongoing graphics downgrade controversy, Ubisoft is extremely confident in the open-world online shooter. The devs claim that the game is leveraging the full extent of consoles and PC, saying that no platform's hardware performance will go to waste.
"With the SnowDrop Engine, we are able to get the max out of any platform," Ubisoft creative director Magnus Jansen said in a recent interview. "And for us, it's a matter of pride, to be able to support everyone who invests money and they buy the game and allow them to make most out of their hardware. We are utilizing every tiny little cycles of all the platforms to its maximum. That's the sense of pride about not wasting people's hardware."
Although Jansen's claims sound great on paper, is it really a good move to push the Xbox One and PS4 to their limits? Ubisoft did this in the past with Assassin's Creed: Unity, and both consoles simply buckled under the game's weight, leading to disastrous bugs and glitches. Will we see another reprise of this horrific launch, or has Ubisoft learned their lesson?
Either way, Jansen praises PC for its flexible platform, and promises that The Division will support multi-GPU, multi-monitor setups when it launches in March.
"The PC is a super diverse platform, there are so many configurations and so many things you can have. You can have two or three monitors for instance so getting the most out of the platform means we have to support three monitors on the PC. We have to support bigger rendering settings, unlocked frame rate, we have to support multiple GPUs, etc."
It'll be interesting to see if today's consoles will suffer frame-rate drops in The Division, and how the game will perform at launch. We'll get our first taste of the open-world online shooter during the beta test later this month, and when the game releases on March 8.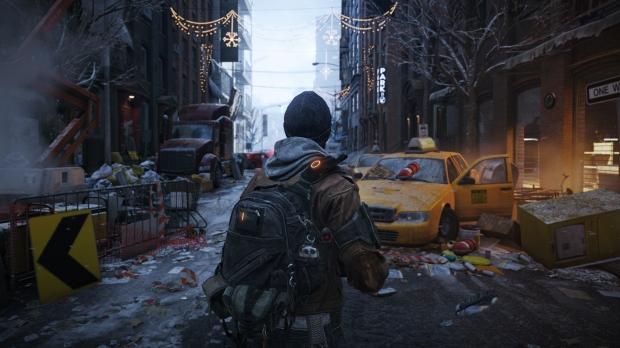 Related Tags