New iPhones may support Li-Fi for speeds 100 times faster than Wi-Fi
Forget about Wi-Fi--Apple's new iPhones might use a new light speed tech for dramatic connection boosts.

Published Tue, Jan 19 2016 11:03 AM CST
|
Updated Tue, Nov 3 2020 12:02 PM CST
aApple is known for incorporating new and innovative technologies in its iPhone lineup, and we can see proof of this in every new major iPhone refresh. Now it looks like Cupertino may bolster its future iPhones with the new Wi-Fi-killing connection standard Li-Fi, which is capable of dramatic speed increases of up to 224 gigabits per second.
According to code snippets found by iOS jailbreaker Chase Fromm, Apple referenced Li-Fi in OS 9.1 firmware code. The code clearly states "LiFi capability" alongside other hardware features, giving a strong hint that Apple is experimenting with the new tech for use in new phones.
Li-Fi, which uses light to transmit data, has proven to be an extremely potent platform that can hit speeds 100 times faster than Wi-Fi. Researchers have reached incredible transfer speeds of 224 gigabits per second in laboratory environments, which is fast enough to download multiple full HD movies in two seconds. The amazing new tech has its Achilles heel, though, as Li-Fi's light stream cannot pass through walls like Wi-Fi can. Plus Li-Fi needs a direct line of sight to a light sensor to function, making the tech a more intimate and closed-space platform.
Due to these limitations, we won't be seeing Li-Fi in Apple's new iPhone 7 refresh. Engineers need time to experiment and tweak the platform, but the potential is still there. Apple's might and commitment will likely help the wireless standard solidify into something practical for the mainstream market, and we can't wait to hear more.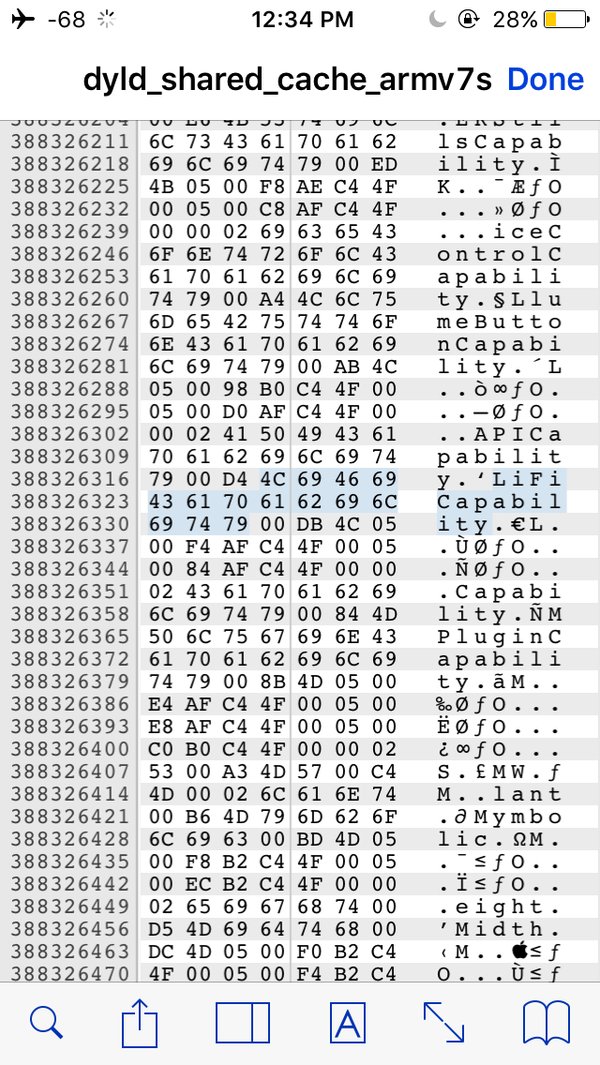 Related Tags