$9 'CHIP' computer features 1GHz CPU, 512MB RAM, 4GB storage, HDMI
Next Thing's single board CHIP computer gives Raspberry Pi Zero a run for its money.
Published
1 minute & 16 seconds read time
First there was the $5 Raspberry Pi Zero computer, then the $15 PINE A64, and now we have the $9 CHIP.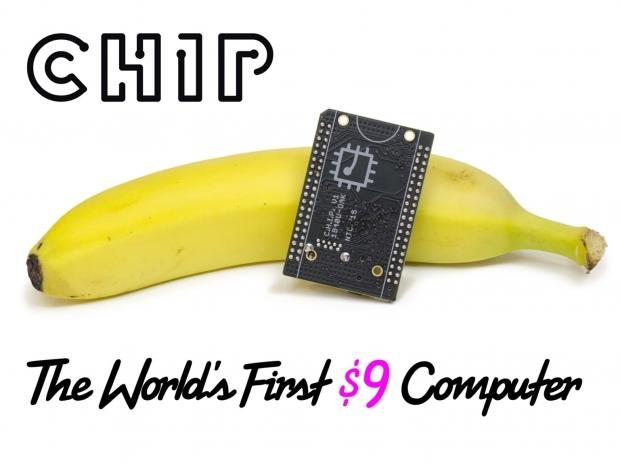 CHIP (Computer Hardware in Products), is open source and houses a 1 GHz R8 ARM processor, 512MB RAM, and 4GB storage. Features-wise, it includes Wi-Fi and Bluetooth connectivity, and supports composite, VGA, and HDMI outputs, so you can connect it to your desktop or laptop display or even TV. As for OS, it runs on Linux (Debian) and is capable of running apps and games (tons come pre-installed, including the Chromium browser). Peripherals work just fine, too.
So, while CHIP is more expensive than the popular Zero, it's not so bare bones. That said, if you want to expand it, the PocketCHIP peripheral effectively turns it into a Game Boy, but with a touchscreen and keyboard. It will launch in May at the $49 price point.
Concern sets in -- and this is where Zero and PINE win out -- when we look at the ethical side of things. Make's David Scheltema says CHIP is the price it is because of "cheap Chinese tablets", adding, "The system on chip (SoC) used in the development board is based on an A13 processor by Allwinner, a Shenzhen-based semiconductor company." Allwinner is a very successful company, partly because it's known to rush chipsets to market in order to outrace the competition.
Related Tags