Seagate reveals its first 10TB helium-filled hard drive
Trailing behind the competition, Seagate announces its first-ever 10TB helium-filled enterprise hard drives.

Published Thu, Jan 14 2016 1:30 PM CST
|
Updated Tue, Nov 3 2020 12:02 PM CST
Storage titan Seagate has just revealed its first helium-filled hard drive aimed at the cloud datacenter market.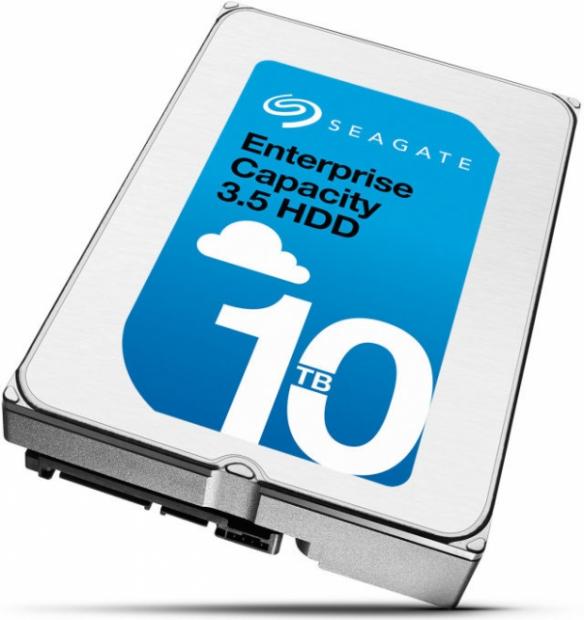 Seagate's new helium-filled hard drive is set in a 3.5" form factor and features 10 terabytes of storage capacity. The drives specifically target cloud datacenters that need extensive storage space as well as memory efficiency, both of which helium-filled drives can accommodate. Traditional hard drives are filled with air, but filling the drives with helium allows manufacturers to fit more platters to increase capacity, improve power usage, and maximize accuracy of the actuator arm.
The new hermetically-sealed enterprise-class hard drives feature seven platters at 1.43 TB a piece, along with 14 heads. Speeds have yet to be determined, and are assumed to be 7200RPM. Seagate affirms that the helium-filled drives utilize the company's PowerChoice technology to help manage power consumption during idle times. Thanks to the benefits of helium gas, the new 10TB drives have a Mean Time Between Failure (MTBF) rate of 2.5 million hours, which is significantly better than existing enterprise drives.
With HAMR set on the horizon for 2018, Seagate's helium-filled storage devices use perpendicular magnetic recording (PMR) across its seven-platter setup, and come in two different interfaces, Serial ATA-6 Gb/s or SAS-12 Gb/s. Seagate has yet to release any more specifications on the drives, most likely because the hardware is being tested by various companies.
The 10TB helium-filled enterprise drives aren't yet available for consumers--they are being sampled by companies like Huawei at the moment--but may cost as much as $800 when released.
In other storage news, Seagate has also just introduced its huge 8TB consumer hard drives aimed at NAS and RAID configurations.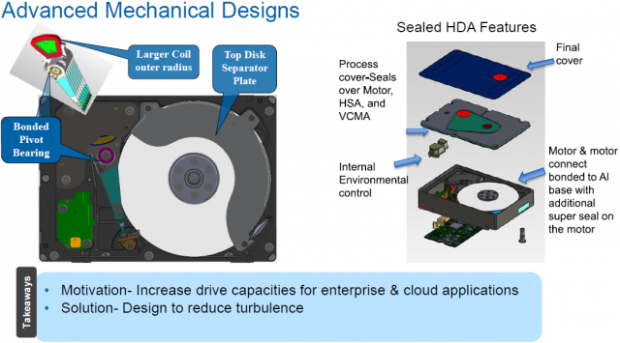 Related Tags