Seagate has achieved quite the storage milestone, bu hitting a storage density of 1 terabit per square inch, roughly 55-percent more than today's 620 gigabits per square inch. Seagate have compared this to our Milky Way galaxy, comparing the number of stars, which astronomers estimate we have between 200 and 400 billion. Seagate say that their 1 terabits per square inch, has more bits per square inch than our entire Milky Way galaxy!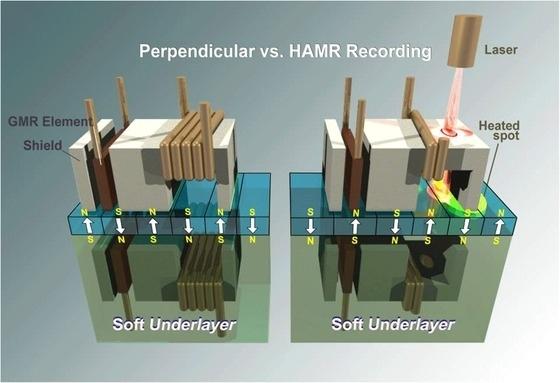 Currently, 620 gigabits per square inch provides us with current 3TB capacity in 3.5-inch disks, 2.5-inch disks max out at 750GB. This new technology from Seagate should double this to 6TB and 2TB for 3.5- and 2.5-inch drives, respectively. Seagate say this technology will arrive "later this decade", and will drive hard disk drive sizes right up to 60TB over the following 10 years. Seagate hit the milestone by using heat-assisted magnetic recording (HAMR), which they hail as the next-generation successor to 2006's perpendicular magnetic recording (PMR).
PMR should hit a peak of approximately 1Tb per square inch in the next few years, which should be the starting density of the new HAMR-based drives. Seagate explain in their press releases:
The technology offers a scale of capacity growth never before possible, with a theoretical areal density limit ranging from 5 to 10 terabits per square inch -- 30TB to 60TB for 3.5-inch drives and 10TB to 20TB for 2.5-inch drives.
What do you think? 60TB HDDs? I'd love to slap a bunch of those into my NAS, I can tell you that much!