Oculus founder says 'VR displays will surpass traditional displays'
Palmer Luckey says 'VR displays are going to surpass traditional displays in almost every way'

Published Tue, Jan 12 2016 12:38 AM CST
|
Updated Tue, Nov 3 2020 12:02 PM CST
Oculus founder Palmer Luckey has been on a Reddit AMA spree, saying that the PlayStation VR isn't as high-end as the Rift, and that Nintendo's Virtual Boy 'hurt' the VR industry.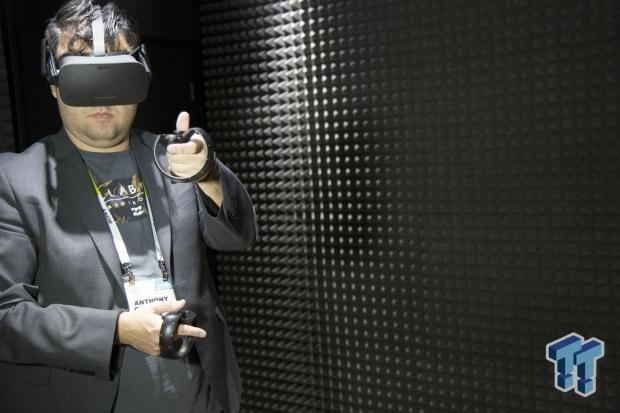 But when it came to the Rift headset itself, he said: "Our OLED displays and control over the viewing environment make it one of the most accurate displays you can get. In the near future, VR displays are going to surpass traditional displays in almost every way".
Palmer continued, saying that the Rift display is calibrated out of the box, so that PC gamers won't have to do it themselves. As for virtual desktops, Palmer did tease that developers are building virtual desktop applications right now. He said: "There are several people building virtual desktop applications. The biggest limitation is resolution per degree and lack of 1:1 pixel mapping compared to traditional displays. You can do it, but applications like PS and Maya are better on a normal monitor for now".
Related Tags