Harman Kardon offers multi-room wireless speaker streaming with OMNI+
Harmon Kardon allows for complete music control with its expandable wireless OMNI+ sound system.
Published Wed, Jan 6 2016 3:20 AM CST
|
Updated Tue, Nov 3 2020 12:02 PM CST
Interested in playing music all around your house from a single central device? Harmon Kardon is here to make that happen with its OMNI+ series of speaker products, encompassing the Omni 10+, 20+, 50+, Bar+ and Adapt+ models.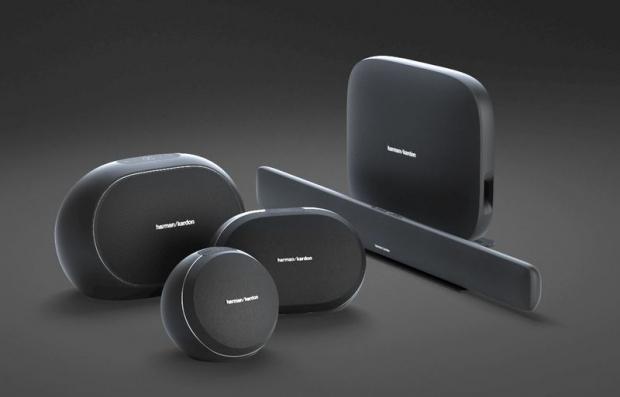 Featuring Bluetooth and 2.4GHz/5GHz wireless connectivity, the Omni 50+ is further rated as IPX5 splashproof and is marketed towards indoor or outdoor applications. Built as an expandable system, you're able to start with any single OMNI+ speaker and expand your range throughout the house as you see fit. Further supporting Apple WAC, these speaker systems can be controlled by the Harmon Kardon Controller app for Apple iOS and Google Android smartphones or tablets, further allowing for speaker group or individual controls (per room) as you see fit.
This amazing technology and connectivity comes at a price, with Harmon Kardon asking for $249 for the 10+, $349 for the 20+, $499 for the 50+, $999 for the Bar+ and finally $199 for the Adapt+ which contains input and output capabilities. These products will hit the market in Summer 2016, avaialble here.
Related Tags