We try out the latest Oculus Rift with Epic Games' Bullet Train demo
Epic Games' latest Bullet Train demo for the Oculus Rift is nothing short of awesome.

Published Wed, Jan 6 2016 2:36 AM CST
|
Updated Tue, Nov 3 2020 12:02 PM CST
CES 2016 - During our visit with NVIDIA at the Consumer Electronics Show, we got some hands-on time with the latest Oculus Rift VR headset, and the just-delayed Oculus Touch controllers.
We were greeted with the Bullet Train demo from Epic Games, which is an Oculus Touch-powered shooter. It was an amazing ride, powered by the gorgeous Unreal Engine 4, with the Oculus Touch controllers really coming into play. We were able to intuitively pick up the guns (including a pistol, shotgun, hand grenade and even bullets in mid-air) with the Touch controller, and it was awesome.
During the demo, you can warp through space by holding down a button on the Touch controller, where you can get closer to guns or an enemy much more easily. During the demo, you can pick up various weapons to take out the baddies, and then at the end you're confronted with a huge robot which fires rockets at you.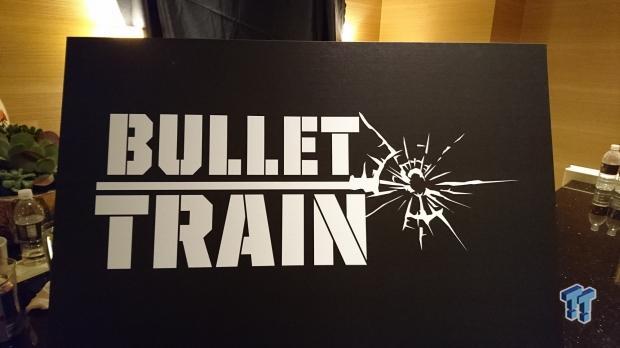 As the rockets are flying toward you, you can grab them in mid-air and throw them back, thanks to the intuitive Oculus Touch controllers. It's something that I can see Oculus being able to sell the entire Rift experience for, especially if they can get these types of experiences into the retail world.
Related Tags