New Fallout 4 patch fixes infinite bottlecap glitch
Bethesda sneakily kills off Fallout 4's infinite bottlecap glitch on Xbox One and PS4.

Published Wed, Dec 9 2015 9:33 PM CST
|
Updated Tue, Nov 3 2020 12:02 PM CST
If you're like me, then you've been rueing the day when Bethesda fixed Fallout 4's super-useful infinite bottlecap glitch. Sadly, that day is today. Yes, Fallout 4's illustrious bottlecap glitch is no more, so be sure to avoid downloading the new patch on PS4 and Xbox One if you want to keep amassing materials to your hearts content.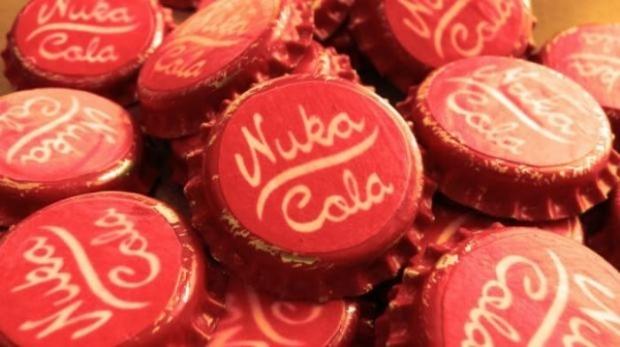 Multiple users are reporting that the bottlecap glitch has indeed been fixed, and Kotaku corroborates these reports. I myself avoided updating the PS4 flavor of Fallout 4 out of paranoia, and it's served me quite well. I knew that Bethsoft would nix this handy tool as soon as possible.
Oddly enough, Bethesda silently scrapped the glitch without telling anyone, leading would-be glitchers to a very nasty surprise the next time they visited Arturo's stall at Diamond City. The PS4 patch notes have absolutely no mention of a bottlecap glitch fix. The patch isn't all bad, however. Fallout 4's patch 1.02 improves the fps stutters that afflicted console gamers, but doesn't outright fix them. If anything, the patch is more of a bandaid.
Personally, I will not be joining the console users that are updated to 1.02 until I get enough materials to build a competent settlement. If you've spent a lot of time on meticulously crafting buildings, then you know just how precious wood and steel can be, and you know that most gamers aren't even using the bottlecap glitch to amass caps, but to get "free" material shipments and the like.
The vanilla console version of Fallout 4 demands far too much time in collecting materials the old-fashioned way. Anyone who used the glitch knows that it wasn't about the bottlecaps, but about getting the vendor's items and shipments. The caps don't matter--what matters are those precious sheets of paper that unlock shipments of much-needed building materials.
I'm disappointed that Bethesda fixed this glitch, and that users had to find out by trial and error. I'm confident that gamers will find a way to glitch the game in the favor once more, especially since the devs will be one step behind us along the way. Then again a lot of gamers haven't ever used the glitch at all and are content with their methods of cap farming. I hear that maxing the Fortune Finder perk with 8-10 Luck can quickly rack up caps out in the wild, or you can Mutfruit farm to amass riches.
If you do plan to use the glitch and you're on PS4, be sure to turn off your console's automatic updates by navigating to System > Automatic Downloads and Uploads. The update will automatically start to download anyway as soon as you fire up the game, but if you're quick (and your internet connection is slow), you can jump to the main menu, navigate to Notifications, and delete the patch before it installs.
You'll have to do this every time you boot the game up. If you have fast internet, I recommend going with Wi-Fi or even turning off your console's internet connection altogether. After you start up Fallout 4, you can't access the main PS4 menu for a few seconds. So if you're internet is super fast, you might finish downloading and installing the update before you can stop your console.
All of you glitch gremlins out there would do well to remember that the bottlecap glitch does have its caveats. If you're not careful you can eat through your stores of ammo, leading to a nasty surprise when you're in battle. Luckily, we've figured out a way around that pesky annoyance, and you can find out how to avoid it in the video below.
Related Tags