Death is 'too intense' in VR first-person shooters, says devs
What happens when the simulated worlds of virtual reality become too real? Death and killing is much more shocking, says devs.

Published Wed, Oct 28 2015 5:42 PM CDT
|
Updated Tue, Nov 3 2020 12:03 PM CST
It looks like the immersive realism of virtual reality can actually be harmful and shocking to a person's psyche, especially in first-person shooter games where wanton bloodthirst and violence are mainstays. As a result, VR devs have toned down the death factor quite a bit in order to save audiences from too-real experiences.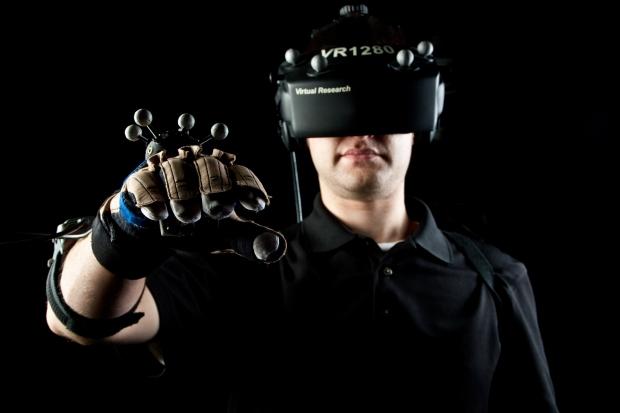 "[Death in VR] is more intense, you can look away from it but you can't escape it. You will feel it, like everything in VR, you will feel everything much more intensely," said Guerilla Games dev Piers Jackson. "We made some core decisions early on that we weren't going to kill people," said Guerilla Games' Piers Jackson. "Not having to confront death -- that was something we deliberately chose."
Guerilla Games is developing a multiplayer FPS game called RIGS for the PlayStation VR headset that involves mech-style shooter combat. The devs made a conscience choice to go with robots because the PSVR platform is so immersive it makes FPS violence and havoc feel "too real". And VR isn't like a movie where you can just look away from the screen to escape the gruesome parts--your eyes are glued to the screen for good and ill.
While some devs feel death is too intense for VR, others are embracing it full on to push the bounds of horror-based gaming to new levels. SuperMassive Games plans to expand the PS4 exclusive Until Dawn with a PSVR supported FPS chapter called Rush of Blood, an on-rails shooter that will be quite bloody.
"As you'd expect, Rush of Blood a fairly violent, gory game," said Supermassive dev Simon Harris. "But we're experimenting with what is acceptable and where we go with that. We're experimenting to see what people can stand, and what they can't."
This brings to mind an interesting point I've been concerned about with VR tech: how will VR gaming affect your psyche? Will spending too much time in simulated virtual spaces have any detrimental effects on a person's mind? Could it make it so people can no longer determine actual reality from virtual reality? Also, could a person develop real post traumatic stress disorders from intense VR game sessions? I'm sure there's been intense testing and rigorous studies on the effects that virtual reality gaming has on consumers' psychology and physiology.
That being said, the platform is actually being used effectively to treat various conditions including Alzheimer's, so it definitely has positive effects.
It'll be interesting to see what games and content are ruled as "too much" or unacceptable in VR, and we might see a new curbing of violent shooters in the new age of gaming. So we might not see yearly Call of Duty games on VR, or zombie modes for that matter...but even still I think they'll always be a market for these types of games. Half of the thrill is seeing and experiecing what can happen in these types of games, but the trickery of VR could ultimately backfire and really mess with people's heads.
Related Tags