NVIDIA GeForce GTX 970 can power 'everything' on the Oculus Store
An Oculus employee affirms that a GTX 970 will support every bit of software for an Oculus Rift, but what about next-gen VR kits?

Published Wed, Oct 21 2015 2:55 PM CDT
|
Updated Tue, Nov 3 2020 12:03 PM CST
We already know that the Oculus Rift requires a GeForce GTX 970 or AMD R290 graphics solution to simulate VR, but it looks like GTX 970 owners will be able to run every single bit of software that Oculus will offer in the official Rift storefront.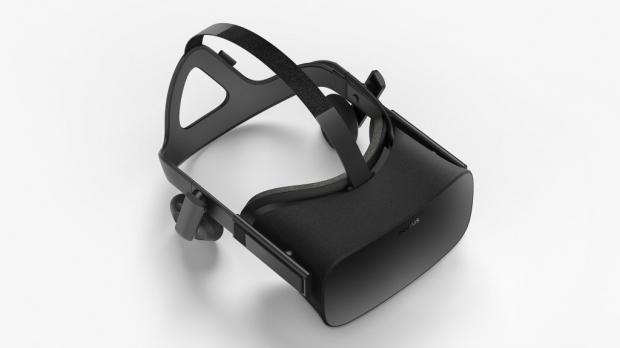 In a recent Reddit thread, a curious gamer posed a specific question about future-proofing his rig for further generations of Oculus Rifts. Is it better to buy a GTX 970 to support the first generation, or should you pick up a GTX 980Ti so your setup is ready for Oculus Rift gen 2?
According to a verified Oculus VR employee, the GTX 970 will be enough to support the Oculus Rift for quite some time: "A consumer owning a 970 will be able to play everything on our store," said Oculus expert Philanthropi.
So if you plan to get a consumer-ready Oculus Rift when it ships in Q1 2016, a GTX 970 will carry you for a good while. But then again when NVIDIA and AMD launch their respective Pascal and Arctic Island GPU line, we'll likely see the next generation of VR HMD's shift to embrace new graphics hardware.
As far as pricing, Oculus VR's Palmer Luckey has already said that the finalized Rift will cost "north of $350" when it hits the market.
"You know, I'm going to be perfectly honest with you. We're roughly in [the $350] ballpark, but it's going to cost more than that. I can't tell you that it's going to be $350, and I would say I think people are going to be happy with what they get for the price because I really do think it's going to be that best VR headset you can buy," Oculus founder Palmer Luckey told Road To VR. "And the reason for that is that we've added a lot of technology to this thing beyond what existed in the DK1 and DK2 days."
Below we have the recommended specifications required for the Oculus Rift consumer version:
NVIDIA GTX 970 / AMD 290 equivalent or greater

Intel i5-4590 equivalent or greater

8GB+ RAM

Compatible HDMI 1.3 video output

2x USB 3.0 ports

Windows 7 SP1 or newer
Related Tags