Raspberry Pi gets official 7-inch touchscreen display
Gadgeteers finally have an official tablet-sized screen to fuel their Raspberry Pi inventions.

Published Tue, Sep 8 2015 12:00 PM CDT
|
Updated Tue, Nov 3 2020 12:04 PM CST
The Raspberry Pi is one of the niftiest little inventions that can power a zillion different gadgets, but it's always been missing one important thing: a display. Now that's all changed with an official 7-inch touchscreen display specifically tailored for the device.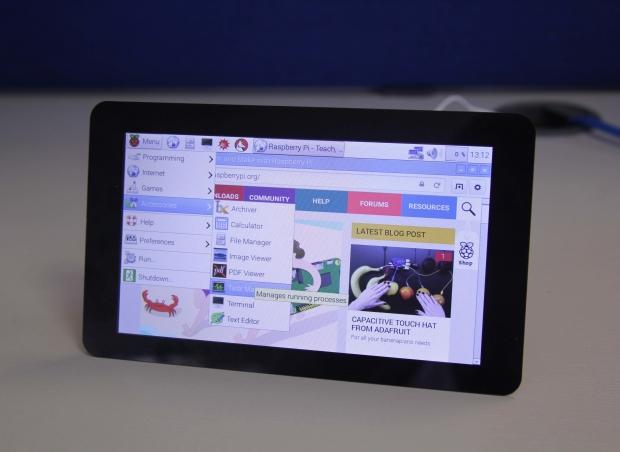 The 7-inch display has an RGB resolution of 800x400 at 60FPS, with 24-bit color and a 10-point capacitive touchscreen set at a 70 degree viewing angle. The Pi attaches to the display via a DSI ribbon cable and is compatible with the following models: Raspberry Pi 2 Model B, Raspberry Pi Model B+, and the Raspberry PI Model A+. In order to use the display all devices need to be running the latest version of Raspberian OS.
The form factor is a slim and lightweight 194mm x 110mm x 20mm, fitting the overall modular DYI theme of the Raspberry Pi and features holes for attaching the Pi to the metal backing. Custom color frames are also available for extra visual flair.
Armed with the touchscreen users can effectively create a custom tablet or IoT device for cross-platform functionality, and I for one predict that renown gadgeteers will do impressive things with the screen. We've already seen the Raspberry Pi fuel geek-tastic inventions like a tiny NES handheld that fits in your pocket as well as a teensy SNES, so the sky will be the limit for new emulator devices.
You can pick up a Raspberry Pi touchscreen here for $73.
Related Tags