This custom mini-ITX gaming PC is powered by the new R9 Nano
This compact build shows off the true potential of AMD's Radeon R9 Nano card.

Published Wed, Sep 9 2015 9:31 AM CDT
|
Updated Tue, Nov 3 2020 12:04 PM CST
Renown custom PC maker DG Lee has created a custom mini-ITX build centered around AMD's new Radeon R9 Nano that hits an amazing 10TFlops of performance.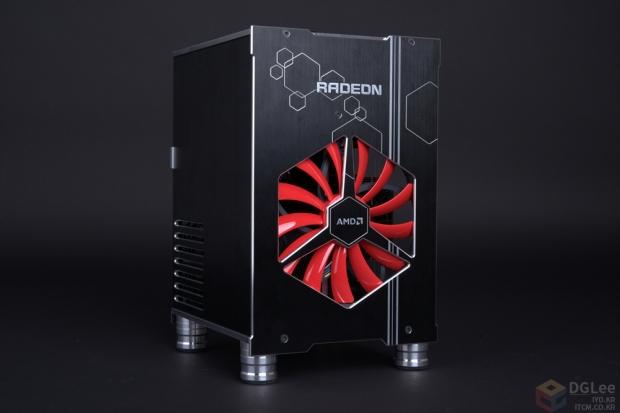 With AMD's Radeon R9 Nano small form-factor GPU releasing this week, the company has launched a promotional #MakeItNano campaign where enthusiasts compete by making their own custom chassis builds, with the winner snagging an R9 Nano. To inspire competitors and wow PC owners across the globe, AMD conscripted DG Lee to create a striking mini-ITX build to house AMD's mini powerhouse GPU. The results are nothing short of amazing.
The SFF PC is called the "Unprecedented High-Density Teraflops Machine", and packs a serious performance punch in a beautiful stylish design. The compact chassis measures 166mm x 244mm x 188mm size and houses a single 4GB R9 Nano GPU at 8.9 TFlops, which is combined with the monstrous 1.4 TFlops generated by Intel's 18-core Xeon E5-2699 V3 processor to hit a grand total of 10 TFlops in performance speeds. The team actually wanted to pack in two Radeon R9 Nanos and initially targeted a blistering 20 TFlops... but technical problems held them back and AMD only wanted to showcase a single-card build.
The 2.3 GHz Xeon E5-2699 V3 processor is fastened to an ASRock Rack Mini-ITX EPC612D4I LGA 2011-3, and two out of the motherboard's four total SO-DIMM DDR4 slots are fitted with 2x 8GB Micron Crucial DDR4 PC4-17000 RAM sticks for optimal performance. Power is provided by a 600W SilverStone STRIDER SFX SST-SX600-G PSU, and storage solutions include 3x Toshiba Q300 Pro 256GB SDD's configured in RAID 0.
The "High-Density Teraflops Machine" is a tangible representation of the future evolution of PC technology, and AMD plans to show off the machine during their live Twitch stream on September 10. While power and performance increase, form factors are becoming more dense and compact. We've seen this with the new HBM (High-Bandwidth Memory) GPU memory standard, and even with the push towards 3D NAND SSD memory.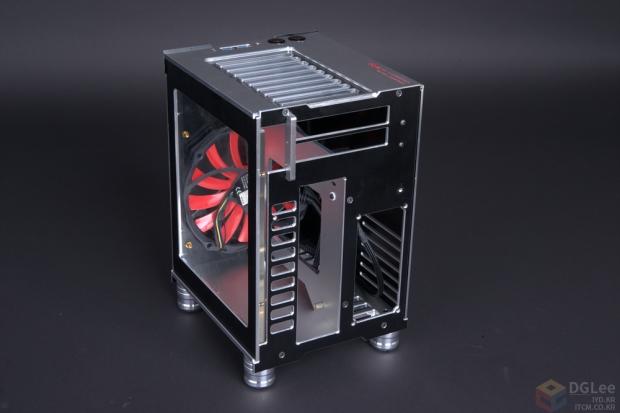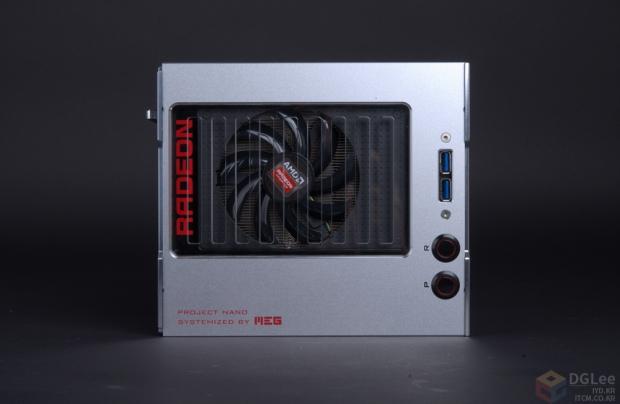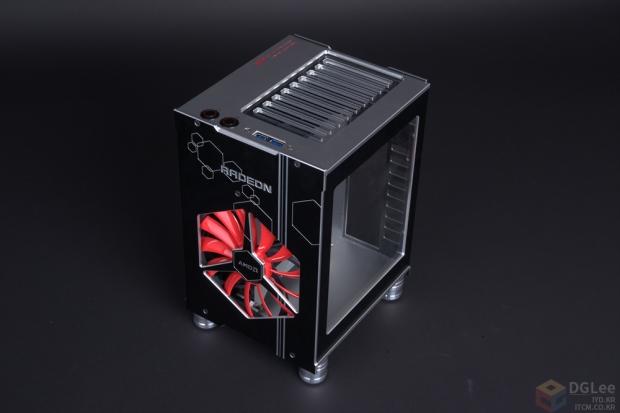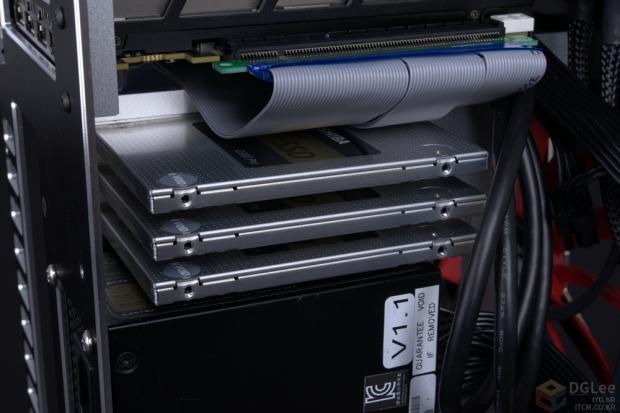 Related Tags