Bethesda: Fallout 4 will top Skyrim as the 'biggest release ever'
Bethesda wants to play kingmaker and knock Skyrim off the top spot to make way for Fallout 4.

Published Fri, Aug 21 2015 9:36 AM CDT
|
Updated Tue, Nov 3 2020 12:04 PM CST
Bethesda has grown considerably over the years, evolving from a dev studio to a titan reigning over a consortium of studios and IP's. The company wants to start firing on all cylinders for the future, but first it plans to dethrone Skyrim and crown Fallout 4 as its most popular game release.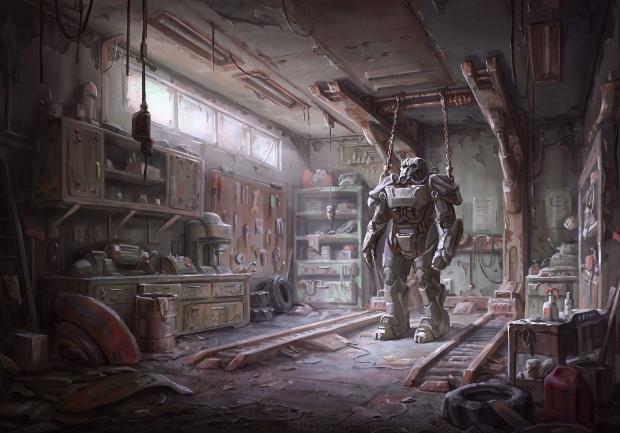 In a recent interview with MCV, Bethsoft exec Pete Hines discusses the company's most important game for the next year or so: "I think Fallout 4 can top Skyrim [to become] our biggest release ever. But we will see. It is part of my job to build the megaphone that we hold up to the game, and the game decides how loud it goes. Just how big it is going to be is hard to say. Skyrim was a massively big deal."
Although Fallout 4 will be the nexus of Bethsoft's attention for quite some time, it still has a number of other projects like Doom 4 and Dishonored 2 in the works. Hines went on to say that the studio wants to find a consistent stride that involves "releasing up to three to four games a year", but Bethsoft isn't about to release first-party juggernauts like Elder Scrolls and Fallout together in the same period. This push towards more production isn't going to jeopardize the studio's carefully cultivated image of quality over quantity and Hines affirms that we don't have to worry about Bethesda becoming another Activision or Ubisoft.
"We are getting to the point where these studios that we have acquired have now put a thing out, figured out how they work together and are starting to hit a bit more consistency," Hines iterated during the interview, highlighting how the band of studios are finding ways to naturally compliment one another in strides.
"I don't think it's necessarily the case that we are doing okay with seven studios, but if it was 14 we could do twice as much. We are pretty aware of who we are and we ultimately want to build to a point where we are doing three or four big titles a year. I would prefer not to be in the same place we were in in 2011, where we had four titles and then went super quiet. I want to avoid that. We want to get to the point of regular releases, but we are not thinking: 'What if we did eight or 10 games a year?' That's just not who we are or how we do things."
Fallout 4's long-lasting fallout
Since anticipation for Fallout 4 has been building like years' worth of trapped steam in a pressure cooker, the game will likely not only hit but pummel Bethsoft's expectations, graphical fidelity complaints withstanding.
But it's more than just longing for a new post-apocalyptic adventure over the horizon--the game speaks for itself. The studio has since boasted that a single Fallout 4 session can offer up to 400 hours of playtime, and based on what we've seen so far with the huge crafting system and massive open-world Boston setting, it just might be true. Even after the megaton explosion of Fallout 4's launch it will be some time before the dust truly settles thanks to the game's incoming mod support, which will roll out on all platforms including consoles. Mods will keep the game fresh and interesting long after its release--just look at the huge 4-year span of longevity that was injected into Skyrim thanks to its huge modding base.
Fallout 4 releases on November 10, 2015 across PlayStation 4, Xbox One and PC. As an added news bonus, we can expect Fallout 4's PC specs as early as October: "We usually announce system specs a month or less before a game's launch," Hines confirmed in a Tweet.
Related Tags