Ridley Scott's 'The Martian' gets first teaser trailer
In space, no one can hear you scream.

Published Aug 20, 2015 12:48 AM CDT
|
Updated Tue, Nov 3 2020 12:04 PM CST
Returning with a new feature film less than a year from the release of the biblical epic 'Exodus: Gods and Kings', Sir Ridley Scott goes back to the Sci-Fi genre once again, with an adaptation of Andy Weir's 2011 novel of the same name. Today, distributor 20th Century Fox has released the first footage from the film, which looks to be an interesting project indeed.
The studio has kindly provided an official synopsis for the film: During a manned mission to Mars, Astronaut Mark Watney (Matt Damon) is presumed dead after a fierce storm and left behind by his crew. But Watney has survived and finds himself stranded and alone on the hostile planet. With only meager supplies, he must draw upon his ingenuity, wit and spirit to subsist and find a way to signal to Earth that he is alive. Millions of miles away, NASA and a team of international scientists work tirelessly to bring "the Martian" home, while his crewmates concurrently plot a daring, if not impossible rescue mission. As these stories of incredible bravery unfold, the world comes together to root for Watney's safe return.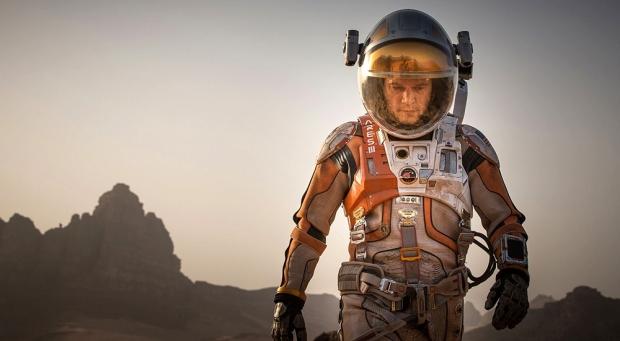 'The Martian' hits screens worldwide from October 2015, well in advance of that other eagerly awaited space film.
Related Tags