Star Citizen's FPS module delayed weeks, not indefinitely
Star Marine isn't 'delayed indefinitely' but just requires a few more weeks in the oven.

Published Fri, Jul 10 2015 12:32 AM CDT
|
Updated Tue, Nov 3 2020 12:05 PM CST
Not too long ago we reported that the release of Star Marine, the first-person shooter module of the ambitious Star Citizen had been 'delayed indefinitely'. This was wrong, and Cloud Imperium Games is now talking about it all, clearing everything on Star Marine up.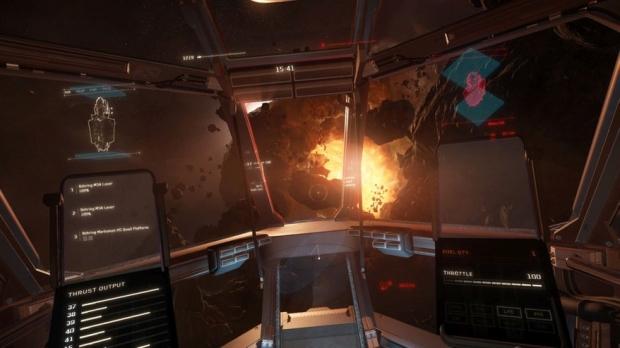 Cloud Imperium Games' Director of Community Management, Ben Lesnick, took to the Roberts Space Industries forums to clear things up, addressing complaints point-by-point. Firstly, he said that the statement that Star Marine had been "delayed indefinitely" was not the same as not having a release date, adding that "delayed indefinitely" is a games industry PR term for 'cancelled'.
Lesnick added: "The weekly updates from the team will give you a better idea [of what's happening], but the short story is that Star Marine was not ready for launch when we had hoped (and planned). We spent several weeks expecting that resolving a then-current crop of blockers would allow a PTU publish. When this didn't happen, we conducted a full review of the module lead by our top technical folks from around the company. What they determined was what you read in Chris' letter two weeks ago: we need to rebuild several 'boring' backend pieces and we need to fix serious animation issues before there would be any benefit to a release". As for the release, Lesnick said the delay is "weeks and not months/years/decades".
Various ships in the game were addressed by Lesnick's post in the RSI forums, where he talked about CIG's "concept sales", and that these concepts are usually outsourced to contractors who wouldn't otherwise touch the game, so they're not consuming precious resources of the studio. Regular concept sales are good, with Lesnick adding that it provides that "we have the [design] pipeline working properly".
When it comes to ships that haven't gone from the concept to production phase, such as the Xi'An Scout, Constellation, Orion, all rely on internal priorities: "Squadron 42 at the top, followed by ships for Arena Commander 1.0, then Arena Commander 2.0, and finally those that don't fit into the current state of the game, like tugs, science ships, and miners", reports PC Gamer.
Related Tags