Offering transfer speeds if up to 200 MB/s, Transcend's new 35T3 8TB USB 3.0 external HDD sets out to solve all of your portable storage needs. Housing more data than many home NAS setups, this 3.5" external hard drive boasts the ability to transfer a 4.7GB DVD movie in 24 seconds flat.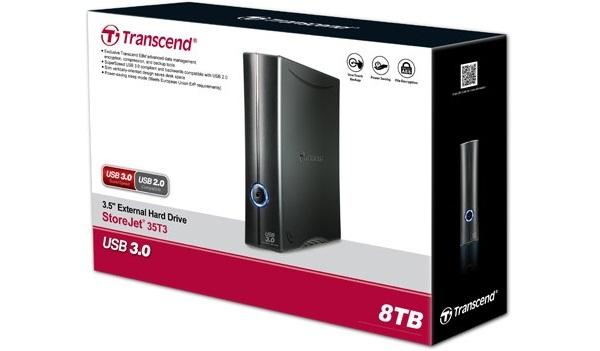 Including "One Touch auto-backup" integration for instantaneous backup and synchronization of your personal data, also on offer is Transcend's data management software which also assists in backup processes and securing private information.
If 8TB isn't what you're after, the 35T3 can also be found in 3TB and 4TB models, with this whole range being coupled with a three-year limited manufacturer warranty.
No price was announced in the press release.